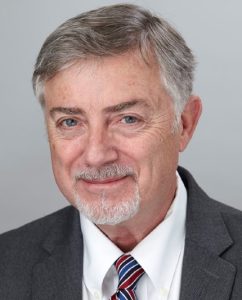 Alliance for Cancer Gene Therapy (ACGT), the nation's only charitable organization dedicated exclusively to funding cancer cell and gene therapy research, announced the recipients of its 2018 research grants using innovative clinical approaches to find gene therapy treatments for solid cancers.  One of the projects funded is a collaborative effort by McGowan Institute for Regenerative Medicine affiliated faculty member Joseph Glorioso, MD, PhD, Professor in the Department of Microbiology and Molecular Genetics in the School of Medicine with a secondary appointment in the Department of Human Genetics, of the University of Pittsburgh, and Gary Cohen, PhD, of the University of Pennsylvania, who are working together on a vaccine for melanoma.
Drs. Glorioso and Cohen will share a $500,000, two-year ACGT grant to support a study to develop a cancer vaccine for melanoma. Their research builds on previously successful results using a tumor-targeted, actively replicating herpes virus to infiltrate cancers and stimulate an immune system assault. Dr. Glorioso calls the methodology a "heat-seeking missile that targets metastatic cancer for destruction." The treatment doesn't stop there. Once the cancer is eliminated, the vaccine inserts an immunity barrier to protect against recurrence. Melanoma is among the most deadly cancers and this treatment offers new hope.
Established in 2001, ACGT is the nation's only non-profit dedicated exclusively to funding cell and gene therapy research for all types of cancer. One hundred percent of contributions go directly to research. Since its inception, ACGT has funded some of the underlying science that has resulted in the formation of either licensing agreements or biotech companies including Novartis, Ziopharm, Juno, Tmunity, Turnstone Biologics, all of which are in various stages of bringing new treatments to patients. ACGT has funded 58 grants in the U.S. and Canada to conduct and accelerate critically needed innovative research. 36 of those grants have gone to Young Investigators for basic research and 22 grants to Clinical Investigators, totaling more than $29 million in funding.
Read more…
Alliance for Cancer Gene Therapy News Release