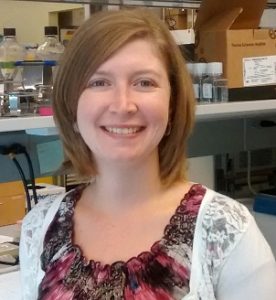 McGowan Institute for Regenerative Medicine is pleased to announce that Catalina Pineda Molina, a doctoral student within the Bioengineering Department at the University of Pittsburgh and a graduate researcher in the laboratory of McGowan Institute Deputy Director Stephen Badylak, DVM, PhD, MD, will be awarded the 2018 Mary Ann Liebert, Inc. Outstanding Student Award during the upcoming 2018 TERMIS World Congress. The 2018 TERMIS World Congress is scheduled for September 4-7, 2018, and will be held in Kyoto, Japan.
Ms. Molina's award-winning manuscript will be published in the journal, Tissue Engineering, Part A.  Her research interests are focused on the immune-modulatory effects of adipose derived stem cells used in combination with extracellular matrix scaffolds for regenerative medicine applications.
At the award presentation ceremony, Ms. Molina will be presented with a plaque recognizing her outstanding research accomplishments within the tissue engineering and regenerative medicine field.
Congratulations, Ms. Molina!