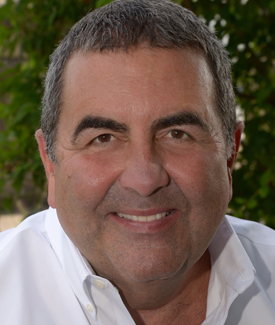 Under the direction of McGowan Institute for Regenerative Medicine faculty member William Federspiel, PhD, the William Kepler Whiteford Professor in the Department of Bioengineering at the University of Pittsburgh, the Institute's Medical Devices Laboratory is developing clinically significant devices for the treatment of pulmonary and other cardiovascular ailments by utilizing the engineering principles of fluid flow and mass transfer.
The Lab's primary success story is the respiratory dialysis device—now known as the Hemolung Respiratory Assist System (RAS)—developed from technologies in the Lab and licensed to the commercial spin-out, ALung Technologies, Inc.  Respiratory dialysis refers to extracorporeal carbon dioxide removal (ECCO2R).  This technology is a great example of an academic/industrial partnership. The collaboration has expedited the translation of engineering principles developed in the Medical Devices Lab into a highly successful clinical tool.
ECCO2R provides an alternative to invasive mechanical ventilation, which involves patient sedation, intubation and use of a breathing machine, by removing carbon dioxide directly from the blood using techniques similar to kidney dialysis. The procedure can be performed as part of comprehensive treatment for acute lung failure in the intensive care unit.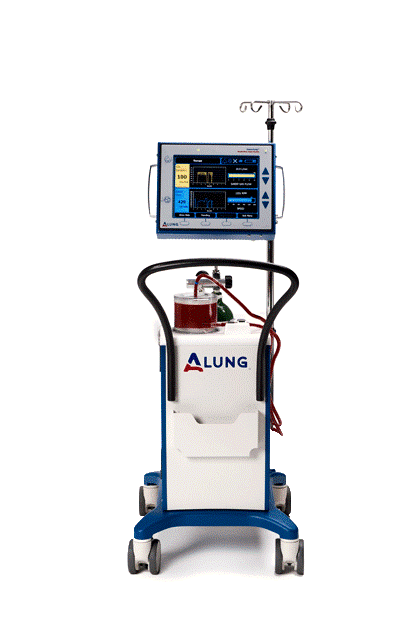 The global incidence of acute respiratory failure exceeds 1 million cases per year. Many of these patients end up in intensive care due to viral infections, like the current coronavirus, COVID-19.  The Hemolung device is beginning to be used to treat some COVID 19 patients and there is continued interest by clinicians in using it for some of their patients. The (FDA) has granted an ALung Emergency Use Authorization (EUA) designation to the Hemolung® Respiratory Assist System (RAS) for the treatment of Coronavirus Disease 2019 (COVID-19) patients. ALung has treated numerous COVID-19 patients in the U.S. under existing FDA Emergency Use Provisions, and in the European Union, where the Company is approved having been granted their CE Mark in 2013.
How the Hemolung RAS can help COVID-19 patients is explained by Dr. Federspiel and ALung's CEO Peter DeComo in this recent interview by ABC's WTAE news.  Watch here.
Chronic obstructive pulmonary disease (COPD) affects 30 million Americans and is the third leading cause of death in the United States behind cancer and heart disease. Acute exacerbations, defined as a sudden worsening of COPD symptoms, are a major cause of morbidity and mortality in COPD patients. For these patients, mechanical ventilation is used as a life saving measure, but mechanical ventilation has many side effects, and in-hospital mortality remains around 30%. ECCO2R therapy with ALung's Hemolung (RAS) allows carbon dioxide to be removed from the blood independently of the lungs in order to avoid invasive mechanical ventilation.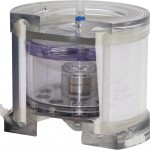 The Hemolung RAS is approved for clinical use in Europe and is currently undergoing a one-of-a-kind clinical trial in the US (Vent-Avoid) to gain FDA approval.  The U.S. FDA's approval of its Investigational Device Exemption (IDE) makes ALung's trial the first pivotal trial of ECCO2R for treating patients with COPD exacerbations.  Forty hospitals will enroll up to 800 patients in the trial, which was launched in 2017.
Update: view a Hemolung application in the fight against Covid-19.
Illustrations:  McGowan Institute for Regenerative Medicine (Federspiel)/ALung Technologies, Inc. (Hemolung RAS).
Read more…