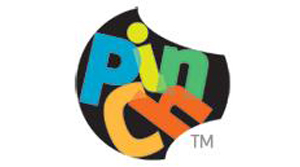 The Pitt Innovation Challenge (PInCh®) 2019 focused on bold solutions to an important health problem. The final pitches from teams hoping to win this year's competition, sponsored by the Clinical & Translational Science Institute, were heard on September 25, 2019, at the University Club.  The following winning teams included the efforts of McGowan Institute for Regenerative Medicine affiliated faculty members.
These teams won $100,000:
CyteSolutions Lens: Alexis Nolfi; Vishal Jhanji, MD; Mangesh Kulkarni, PhD; Bryan Brown, PhD.  A silicone-hydrogel-based contact lens that has been coated with natural biopolymers containing an immune modifying drug for the treatment of dry eye disease.
OneValve: Garrett Coyan, MD (Wagner Lab); Antonio D'Amore, PhD; William Wagner, PhD.  Self-regenerating heart valve that uses the patient's natural healing process to replace diseased heart valves, decreasing the risk of blood clots and improving durability over current therapy.
These teams won $25,000:
Good Vibrations:  Brianna Perry; Kevin Quinn; Goeran Fiedler, PhD; Mary-Ann Miknevich, MD; David Brienza, PhD.  A novel vibration therapy device for treating residual/phantom limb pain and muscle atrophy in amputees.
Push-to-Spin:  Jeffrey Gusenoff, MD; Beth Gusenoff, DPM;  Lauren Kokai, PhD; David Aliberti; Jason Morton.  A novel device to make surgical fat grafting procedures more efficient. This device allows aspiration of fat, centrifugation, and reinjection of fat back into a patient in a single device without contamination.
Teams entered the challenge by submitting a two-minute video explaining their idea to improve human performance. Advancing teams submitted a three-page project proposal and budget for round two. Proposals were reviewed by a team of experienced reviewers with expertise and background in areas including clinical medicine, basic and clinical research, and innovation. Finalists selected for round three submitted a response to reviewer comments, made revisions, and prepared a pitch.  The funds will be used for direct costs and project management support to help execute a 12-month project to take the team's solution one step farther along the path of development.
View all of the 2019 PInCH winners and their corresponding project videos here.
Congratulations, all!
Illustration:  Clinical & Translational Science Institute.
Read more…
UPMC/PittHealthSciences Media Relations News Release
University of Pittsburgh Swanson School of Engineering