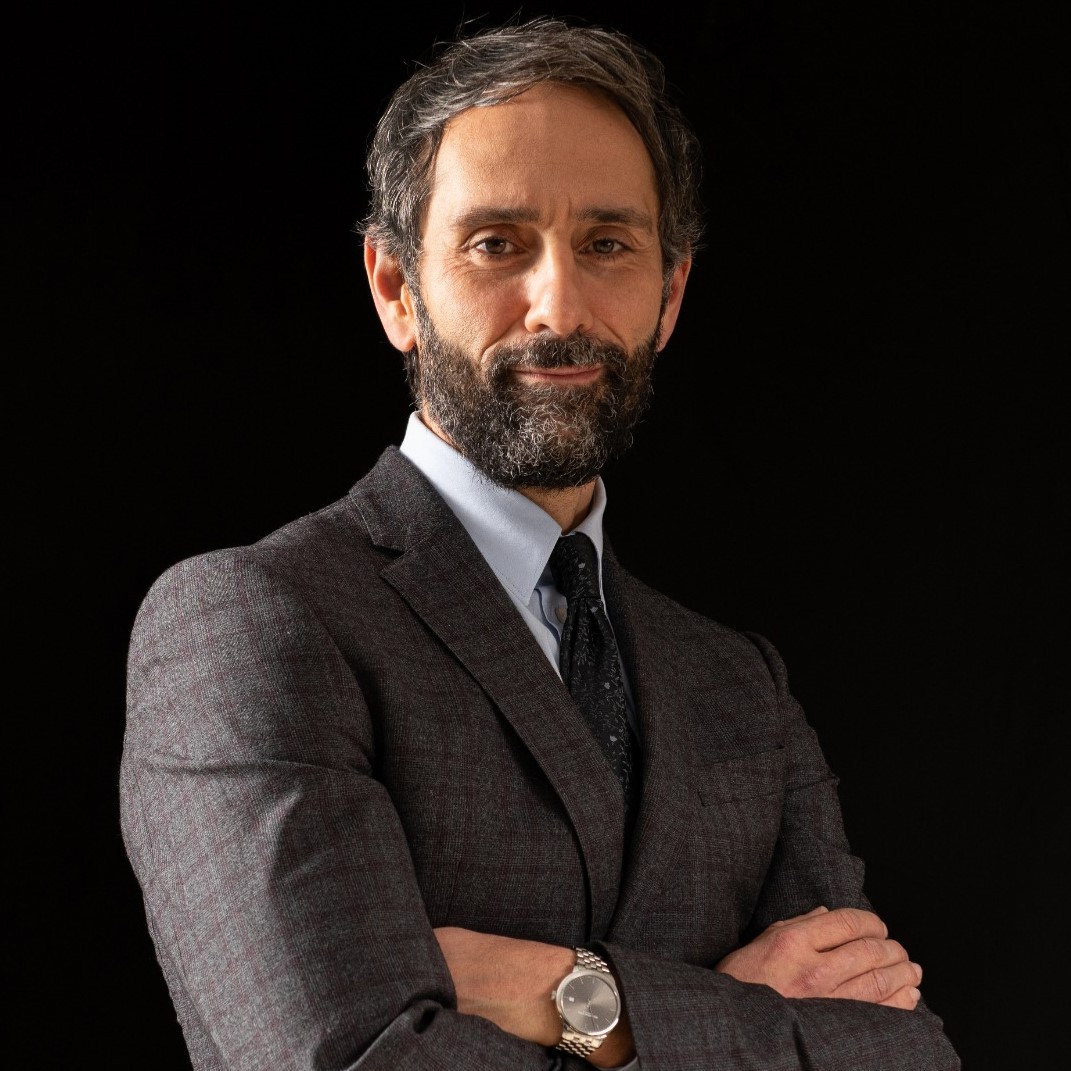 Since 2011, Antonio D'Amore, PhD, has been with the McGowan Institute for Regenerative Medicine initially serving as a post-doc in tissue engineering and biomechanics in the laboratory of McGowan Institute Director William Wagner, PhD. He continued from 2013-2016 as a Research Associate, and in early 2017 he moved into his current position of Research Assistant Professor.
Since 2008, Dr. D'Amore has been a bioengineering industry consultant in both the U.S. and Italy. He is a group leader and head of the cardiac tissue engineering program at Fondazione RiMED.  RiMED is an international partnership between the Italian Government, the University of Pittsburgh, and the University of Pittsburgh Medical Center aiming to establish a world-class biomedical research and biotechnology center in Europe. His middle term mission as a RiMED investigator was to establish a successful cardiovascular tissue engineering program in Italy at the Biomedical Research and Biotechnology Center. The RiMED Cardiac Tissue Engineering laboratory was established in 2020 and is located in Palermo, Italy.
Earlier in 2022, Dr. D'Amore was elected to the rank of the National Academy of Inventors (NAI) Senior Member. He was honored for his achievements and contributions to the innovation ecosystem at the NAI Member Institution, University of Pittsburgh, and for his "success in patents, licensing, and commercialization" and for producing "technologies that have brought, or aspire to bring, real impact on the welfare of society." Dr. D'Amore was inducted as an elected Class of 2022 NAI Senior Member at the NAI 11th Annual Meeting on June 14-15, 2022, in Phoenix, Arizona.
Dr. D'Amore was elated with this honor and was thankful to "his mentor Dr. Wagner and faculty members at McGowan, BioE and Surgery that over the years have instilled the passion for translating technology. I also would like to thank the RiMED Foundation for supporting my work for many years at Pitt and even more strongly now while building the infrastructure for a new laboratory. ISMETT is our important clinical research partner in Palermo. I would like to thank Dr. Luca for facilitating interactions with UPMC Italy clinicians and Dr. Pilato for his friendship and support on the "BIOMITRAL" European Research Council (ERC)-funded project that really could not happen without the help of the stellar surgeons in his groups."
From 2007, he has been the recipient of two pre-doctoral, two post-doctoral, and a number of other research awards he obtained as PI or Co-I, which cumulatively secured funding for more than $9.7M. Dr. D'Amore is the co-founder and Chief Technology Officer of Neoolife, a University of Pittsburgh – RiMED startup focusing on tissue engineering heart valve technology.
Dr. D'Amore has recently been named PI on two research projects to be carried out in collaboration with the University of Pittsburgh. In 2021, he received an ERC Consolidator Grant Award entitled "BIOMITRAL." The focus of this project is on bio-inspired mitral valve enhanced functional and remodeling performances. The host institution is Fondazione RiMED for $2M for 5 years. The ERC, set up by the European Union in 2007, is the premier European funding organization for excellent frontier research.
Also in 2021, Dr. D'Amore received a 9-month, $412K ADEKA-sponsored award focused on the structural characterization and host response to implantation of biomaterials for cardiac repair. ADEKA is a Japanese chemical company with more than a century of experience in the development and production of a wide range of unique products with high technical strength and reliable quality.
Another lifetime realization Dr. D'Amore is most proud of is on April 14, 2022, he became a U.S. citizen. He says, "There was a personal journey that led me to become a U.S. citizen. I think this is even a more important accomplishment. Because it was a personal choice in the matter, I chose to be American because my experience here as a human being has been extremely compelling. What I loved about this part of the journey was to experience a new way of living where identity is really at the center of society, and that is the best for scientists who feed and grow and create their own scientific identity. It's a very nice coincidence that the number of my professional accolades I'm experiencing meet on my personal timeline exactly when my citizenship came."
Dr. D'Amore recently spoke with Regenerative Medicine Today host John Murphy, McGowan Institute Executive Director, about many of these personal achievements and the scientific background information on his current research efforts. Listen to their latest conversation here. Dr. D'Amore's 2017 visit on Regenerative Medicine Today is here.