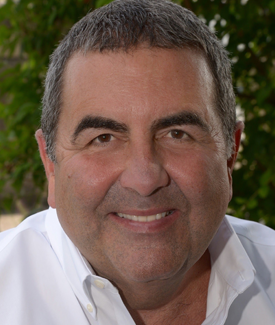 ALung Technologies, Inc., the leading provider of low-flow extracorporeal carbon dioxide removal (ECCO2R) technologies for treating patients with acute respiratory failure, has been acquired by LivaNova PLC, a London-based medical products manufacturer.
The ALung sale comes just six months after the company received FDA approval to market its artificial lung system, the Hemolung Respiratory Assist System. FDA approval opened the door to marketing the product for treatment of severe asthma, cystic fibrosis, and as a bridge to organ transplant. The company began merger discussions with LivaNova in 2018, ALung's former Chairman and CEO Peter DeComo said. ALung was founded in 1997 as a spin-out company of the University of Pittsburgh.
This system was developed at the McGowan Institute for Regenerative Medicine by a team of researchers led by faculty member William Federspiel, PhD (pictured), the company's cofounder and professor of bioengineering, chemical engineering, critical care medicine, and the Clinical Translation Institute at the University of Pittsburgh. Dr. Federspiel is also the director of the Medical Devices Laboratory at the McGowan Institute.
The Hemolung is a first-of-its-kind, comprehensive, all-in-one system intended to provide minimally invasive, low-flow ECCO2R. Low-flow ECCO2R with the Hemolung is a lung-independent ventilatory support therapy for removal of CO2 waste molecules from venous blood via extracorporeal circulation through a single, 15.5 French, central venous catheter at blood flows of 350 – 550 mL/min. Respiratory failure patients often experience the need for CO2 removal without the need for supplemental oxygen.  Historically, when extracorporeal therapy was indicated for the removal of CO2, extracorporeal membrane oxygenation (ECMO) devices were utilized because other alternatives were not available. ECMO is typically necessary when respiratory failure patients have a significant oxygenation issue. ECMO systems are complex, invasive, require high blood flows and as a result, require specialty personnel to monitor both the technology and the patient. The Hemolung offers ICU physicians, nurses, respiratory therapists and perfusionists a new tool to treat respiratory failure patients in a less complex, costly, and invasive manner.
Read more…
University of Pittsburgh Swanson School of Engineering News Release