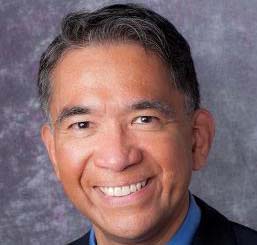 Inborn errors of metabolism, or inherited disorders caused by a single gene, affect two or three out of every 1,000 babies. Most of these disorders are extremely complex, but they are medically and nutritionally manageable with early diagnosis and highly tailored treatment. Because they are complex and require specialized approaches, inborn errors of metabolism comprise a broad class of diseases with hundreds of variants; treatment protocols are myriad.
The Role of Protocols
In many areas of medicine, protocols provide guidance to physicians to ensure an evidence-based approach to the treatment of disease. Because doctors carefully develop protocols to suit a particular condition, individual protocols are seldom adaptable. But physician-researchers at the Center for Rare Disease Therapy (CRDT) at UPMC Children's Hospital of Pittsburgh are overcoming that barrier. By applying a novel protocol to metabolic diseases involving enzymatic concentrations in the liver, they've found that a protocol that works for one metabolic error holds promise for the treatment of other inborn errors.
How the Liver Changes Everything
Nearly 15 years ago, UPMC Children's developed the nation's first comprehensive protocol for performing liver transplant in patients with Maple Syrup Urine Disease (MSUD), a rare disorder named after the sweet odor of affected patient's urine. People with MSUD possess an enzymatic defect that renders them incapable of breaking down certain amino acids. Without management, the amino acids collect in the body, eventually causing neurological conditions and death. The UPMC team has performed more liver transplants for MSUD patients than any other transplant center in the world and all have been metabolically cured by liver transplant. Transplant teams worldwide now follow the protocol established at UPMC Children's.
A key to understanding how a liver transplant can help is knowing the true nature of the problem. Metabolic diseases are generally caused by a defect in a single gene that instructs enzymes to change one substance into another. When those enzymes don't work because of a genetic defect, metabolic pathways become disrupted. While MSUD does not originate in the liver (the enzyme deficit exists in all of the cells in the body), patients who receive a healthy liver have enough enzyme to overcome the shortage elsewhere.
A Side Note on Domino Transplant Leadership
Because the liver of an MSUD patient is healthy, it can be then transplanted without passing on the disease. The recipient of the MSUD liver has normal genetic functioning and already produces enough enzymes for normal metabolism. This double surgery is called a domino transplant. McGowan Institute for Regenerative Medicine affiliated faculty member George Mazariegos, MD, director of pediatric transplantation at UPMC Children's, notes that these operations "are uncommon, but we've performed more of them here than any other hospital."
Could This Approach Work for Other Metabolic Diseases?
Because of this shared characteristic of metabolic errors, experts at UPMC Children's CRDT considered whether liver transplantation could work for other inborn errors of metabolism. Its multidisciplinary and collaborative approach focused on identifying new indications for conditions characterized by a missing enzyme that is concentrated in the liver.
One of the most common inherited metabolic diseases is phenylketonuria (or PKU), which increases the levels of phenylalanine (an amino acid) in the blood. The most common form of PKU results from the absence of a single enzyme, phenylalanine hydroxylase. Other, more rare, forms of the disease relate to genetic defects in the metabolism of tetrahydrobiopterin, a compound essential for phenylalanine hydroxylase activity. Left untreated, PKU can lead to dangerous levels of phenylalanine in the body. So, could a liver transplant, or an infusion of liver cells, cure a child of PKU?
The Answer: Yes.
Working together, physicians and surgeons at UPMC Children's are exploring the possibilities. The team is looking to perform the world's first experimental transplant of liver cells into a patient with phenylketonuria. The hospital is now the site of a clinical trial to determine whether hepatocyte transplantation may, in the future, offer an alternative to liver transplantation for patients with liver-based metabolic diseases.
Pediatric liver transplant surgeon Kyle Soltys, MD, who is part of the team at the CRDT, says, "We have shown that for any metabolic disease where the missing enzyme is concentrated in the liver, a liver transplant will be curative because the donor liver provides the enzyme the patient lacks." Someday soon, infusion of liver cells or gene therapy may even replace transplant as the treatment for this type of disease — and perhaps many others.
Read more…