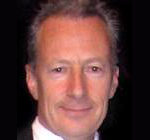 Do lymph nodes hold the key to regenerating failed organs?
Our body's lymph nodes generally go unnoticed, unless they become swollen and painful in the fight against infection. They're part of a body-wide system that quietly grows immune cells, circulates them to infection sites, and carries away waste.
Recently, however, the unique efficiency of lymph nodes in developing cells is putting them at the forefront of an exciting bioengineering effort that could someday lead to the replacement of organs lost to disease.
The Ultimate Bioreactor
Eric Lagasse, PharmD, PhD, Director of the Cancer Stem Cell Center at the University of Pittsburgh's McGowan Institute for Regenerative Medicine, describes the lymph node as the "ultimate bioreactor" that can potentially outdo any piece of lab equipment when it comes to regenerating cells. "It has access to the blood system, the lymph system, and everything else needed to support growing cells," he says.
More importantly, the lymph node plays an integral role in a little-understood mechanism that directs cell progenitors (stem cells and other building blocks) to become fully developed, specialized cell structures that can perform important body functions. Scientists like Dr. Lagasse, Associate Professor in the Department of Pathology, University of Pittsburgh, with a secondary appointment in Pitt's Clinical and Translational Institute, are hoping that what the lymph node can do for immune cells, it can do for liver, kidney, and other cells.
For nearly a decade, Dr. Lagasse has been growing functional liver, thymus, pancreas, kidney and other tissues in animal lymph nodes. His cell research has passed from small to large animal experiments and is now awaiting approval for clinical trials at UPMC and other progressive medical centers around the country. But it's the McGowan Institute's kidney research that could yield the most meaningful results.
The Disease with No Cure
Few human diseases compare to kidney disease, with its relatively high rate of occurrence, a life-threatening end stage, and the complete lack of a cure. "In kids, cancer has an 80 percent cure rate. End stage kidney disease failure has zero," says Carlton Bates, MD, chief of pediatric nephrology at UPMC Children's Hospital of Pittsburgh. "Chronically damaged kidneys don't get better. The treatment is dialysis, which can dramatically shorten a life. And kidney transplantation is fraught with a chronic shortage of donors. That's why there's so much interest in this research."
Over the last several years, Dr. Lagasse, Dr. Bates, and others at UPMC and the University of Pittsburgh have been exploring the lymph node's remarkable regenerative ability. In research first published in 2016, Dr. Lagasse demonstrated that deconstructed mouse kidney tissue, placed in a mouse lymph node, could develop into functional kidney structures that could filter blood and produce urine. The team is now exploring the process at the cellular level, using induced pluripotent stem cells in their efforts to identify the complete set of progenitor materials that would form an actual kidney. As research progresses from mice to larger animals, the data will provide a better picture of how this process might be successful using human lymph nodes.
A Kidney from a Lymph Node?
Could the day come when doctors are able to transform a lymph node into a fully integrated, fully functional kidney inside a patient's body? "It's a possibility," says Dr. Bates. "But what's more promising in the near term is the understanding this work gives us of the mechanisms of growing tissue inside the body instead of a petri dish. This process is more robust and more productive, and it lets us see the results in a living system. It could point us toward an even better way to someday replace an organ inside the body."
Read more…