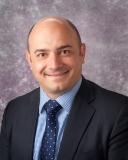 Inari Medical, Inc. announced the publication of its 106-patient prospective multicenter FlowTriever Mechanical Pulmonary Embolectomy (FLARE) study for the treatment of intermediate-risk pulmonary embolism (PE).  The study was published in JACC: Cardiovascular Interventions.  FLARE was conducted under the direction of co-principal investigators, Kenneth Rosenfield, MD, Section Head for Vascular Medicine and Intervention at Massachusetts General Hospital, Boston, and Victor Tapson, MD, Associate Director, Pulmonary and Critical Care Division at Cedars-Sinai Medical Center, Los Angeles.
"With FLARE complete and the data now published, we are excited to collect a larger set of real-world data on FlowTriever via the FLASH registry," added McGowan Institute for Regenerative Medicine affiliated faculty member Catalin Toma, MD, Interventional Cardiologist, UPMC Presbyterian and principal investigator for FLASH (FlowTriever All-Comer Registry for Patient Safety and Hemodynamics) and co-author on the paper on FLARE.  Intermediate and high-risk PE patients treated with FlowTriever will be enrolled in FLASH and followed over the short and intermediate term.  Patient enrollment in FLASH began in December 2018.
The FLARE study met both of its primary safety and effectiveness endpoints, showing large and rapid reduction in right heart strain, with no device related major adverse events in the 106 patients enrolled.  Just two patients received thrombolytic drugs.  The study also showed patients treated with FlowTriever had much shorter ICU and overall length of stay compared to previously published studies in which thrombolytic drugs were used to treat PE.  FlowTriever has been used to treat over one thousand PE patients to date and is the only thrombectomy device cleared by FDA for pulmonary embolism.
"The results of this trial open the door to an entirely new approach to the treatment of pulmonary embolism.  It is exciting to be able to offer this potentially life-saving therapy to our patients," said Thomas M. Tu, MD, Director of the Pulmonary Embolism Response Team (PERT) at Baptist Health Louisville.
"Appropriate treatment of PE has been hampered by a paucity of data over the years," said Bill Hoffman, CEO of Inari.  "FLARE and FLASH reflect Inari's commitment to producing and publishing a robust portfolio of clinical data to help physicians understand which patients benefit most, and in what ways, from interventional treatment for PE."
Read more…
Inari Medical Inc. News Release
Abstract (A prospective, single-arm, multicenter trial of catheter-directed mechanical thrombectomy for intermediate-risk acute pulmonary embolism–the FLARE study.  Thomas Tu, Catalin Toma, Victor F. Tapson, Christopher Adams, Wissam A. Jaber, Mitchell Silver, Sameer Khandhar, Rohit Amin, Mitchell Weinberg, Tod Engelhardt, Monica Hunter, David Holmes, Glenn Hoots, Hussam Hamdalla, Robert L. Maholic, Scott M. Lilly, Kenneth Ouriel, Kenneth Rosenfield and for the FLARE Investigators.  JACC: Cardiovascular Interventions; Volume 12, Issue 9, May 2019.)