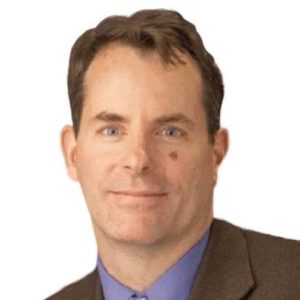 Myocarditis is an acute inflammatory condition of the heart muscle (myocardium) characterized by chest pain, impaired cardiac function, atrial and ventricular arrhythmias, and conduction disturbances. Although the symptoms are often mild, myocarditis remains an important cause of acute and fulminant heart failure and is a leading cause of sudden cardiac death in people under 35 years of age.
McGowan Institute for Regenerative Medicine affiliated faculty member Dennis McNamara, MD (pictured), is Professor of Medicine at the University of Pittsburgh, Director of the Center for Heart Failure Research at the University of Pittsburgh Medical Center, and Chair of the Cardiol Therapeutics Inc. study steering committee of a Phase II Clinical Trial of CardiolRx(TM) for Treatment of Acute Myocarditis. He said, "We have long suspected that it is the response to injury that needs to be addressed to improve outcomes in myocarditis. Given its impact limiting these inflammatory mechanisms, we believe cannabidiol has the potential to truly benefit patients with this condition. I am pleased this important milestone has now been achieved and the ARCHER study, designed to investigate CardiolRx's therapeutic potential in myocarditis, is formally underway."
ARCHER has received regulatory clearance in multiple jurisdictions, including IND authorization from the FDA, and is expected to enroll 100 patients at major cardiac centers in North America, Europe, Latin America, and Israel. The primary endpoints of the trial, which will be evaluated after 12 weeks of double-blind therapy, consist of the following cardiac magnetic resonance imaging measures: left ventricular function (ejection fraction and longitudinal strain) and myocardial edema/fibrosis (extra-cellular volume), each of which has been shown to predict long-term prognosis of patients with acute myocarditis.
Some myocarditis patients proceed to develop chronic dilated cardiomyopathy which continues to be the leading indication for cardiac transplantation. Although viral infection is the most common cause of myocarditis, the condition can also result from administration of therapies used to treat several common cancers, including chemo-therapeutic agents and immune checkpoint inhibitors. Myocarditis has also been described as a complication of COVID-19 and, more recently, has been reported as a rare complication associated with certain vaccines for COVID-19. Acute myocarditis should be managed with guideline directed therapies for heart failure, arrhythmia, and conduction disturbances; however, there is no uniformly accepted treatment for the underlying inflammatory processes associated with this condition.
CardiolRx believes there is a significant opportunity to develop an important new therapy for acute myocarditis that would also be eligible for designation as an orphan drug in the United States. The U.S. Orphan Drug Designation program was created to provide the sponsor of a drug significant incentives, including seven-year marketing exclusivity and exemptions from certain FDA fees, to develop treatments for diseases that affect fewer than 200,000 people in the U.S. (73,000 myocarditis cases are estimated in the U.S. annually).
Read more…