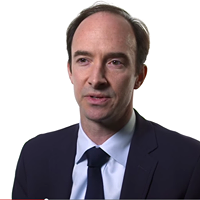 Voyager Therapeutics, Inc., a clinical-stage gene therapy company focused on developing life-changing treatments for severe neurological diseases, announced dosing of the first patient in RESTORE-1, a Phase 2, randomized, double-blind, placebo-controlled trial evaluating the safety and efficacy of VY-AADC for the treatment of Parkinson's disease in patients with motor fluctuations that are refractory to medical management.
"Patients with Parkinson's disease need new therapeutic options, especially as the disease progresses and there is less AADC enzyme in parts of the brain where it is needed to convert levodopa to dopamine," said McGowan Institute for Regenerative Medicine affiliated faculty member R. Mark Richardson, MD, PhD, Associate Professor, Director of Epilepsy and Movement Disorders Surgery at the University of Pittsburgh Medical Center and principal investigator in the RESTORE-1 trial. "Voyager's VY-AADC is an experimental gene therapy that is designed to deliver the AADC gene into brain cells where the enzyme can be produced to increase dopamine production. We are excited to contribute to this Phase 2, placebo-controlled trial of VY-AADC in patients with Parkinson's disease."
The Phase 2 RESTORE-1 trial will enroll patients who have been diagnosed with Parkinson's disease for at least four years, are not responding adequately to oral medications, and have at least three hours of OFF time during the day as measured by a validated self-reported patient diary. Patients who meet the eligibility criteria will be randomized (1:1) to one-time administration of VY-AADC (for a total dose of up to 2.5×1012 vector genomes) or placebo surgery.
The primary endpoint of RESTORE-1 is ON time without troublesome dyskinesia, or good ON time, as measured by a self-reported patient diary at 12 months. Secondary endpoints include diary OFF time, other motor function and quality of life measures from the United Parkinson's Disease Rating Scales (UPDRS-II-III scores), the Parkinson's Disease Questionnaire (PDQ-39), and patient's global function as measured by the proportion of participants with improvement on the Clinical Global Impression (CGI) score. The trial will also measure non-motor symptoms from the Non-Motor Symptom Scale (NMSS), as well as safety.
Biomarker data include measurements of the coverage of the specific region of the brain (putamen) targeted with VY-AADC and measurements of AADC enzyme expression and activity in the putamen measured by positron emission tomography (PET) using fluorodopa F-18. Changes in patients' daily doses of oral levodopa and related medications will also be recorded.
Parkinson's disease is a chronic, progressive and debilitating neurodegenerative disease that affects approximately 1,000,000 people in the U.S.1 and seven to 10 million people worldwide2. While the underlying cause of Parkinson's disease in most patients is unknown, the motor symptoms of the disease arise from a loss of neurons in the midbrain that produce the neurotransmitter dopamine. Declining levels of dopamine and the enzyme needed to convert levodopa to dopamine in this region of the brain, the putamen, leads to the motor symptoms associated with Parkinson's disease including tremors, slow movement or loss of movement, rigidity, and postural instability. Additional motor symptoms during the advanced stages of the disease include falling and difficulty with speech and swallowing, with patients often requiring the daily assistance of a caregiver.
1 Willis et al, Neuroepidemiology.2010;34:143–151.
Read more…
Voyager Therapeutics News Release