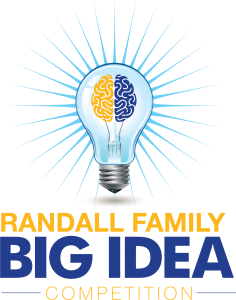 EV2 Technologies' Biocarpet is a flexible and fully biodegradable endovascular device that uses a special thermoforming technique and provides treatment of peripheral arterial disease in small arteries and across joints. The team's approach minimizes vascular wall stress thus reducing restenosis. This technology was developed in the laboratories of the McGowan Institute for Regenerative Medicine and won the $15,000 prize at the 2022 Randall Family Big Idea Competition.  Collaborators on this effort include:
Ali Behrangzade, PhD, Research Assistant, Soft Tissue Biomechanics Laboratory, Department of Bioengineering
Trace Maule, Student, Department of Computer Science
Jonathan Vande Geest, PhD, Professor, Department of Bioengineering, University of Pittsburgh, and Principal Investigator of the Soft Tissue Biomechanics Laboratory
William Wagner, PhD, Director of the McGowan Institute for Regenerative Medicine as well as Distinguished Professor of Surgery, Chemical Engineering, and Bioengineering at the University of Pittsburgh
John Pacella, MD, Associate Professor in the School of Medicine at the University of Pittsburgh and an Interventional Cardiologist within the UPMC Heart and Vascular Institute
Since its inception in 2009, this competition has attracted hundreds of interdisciplinary teams seeking to bring their big ideas to market. The competition is offered to all Pitt undergraduate and graduate students across all schools and departments. Post-doctoral fellows are included. The Randall Family Big Idea Competition is made possible through the generous support of the Randall family. Robert P. Randall, a Pitt alumnus and trustee, was president and chief executive officer of the Three Rivers Aluminum Company (TRACO), a prominent regional door and window company, which was acquired by Alcoa and is now a division of Kawneer. Mr. Randall continues to give back to the community through his position on the Board of Trustees at the University of Pittsburgh, his work with the United States Chamber of Commerce, and as a board member of both the Allegheny Conference on Community Development and the Pittsburgh Regional Alliance.
Congratulations to all!
Illustration:  University of Pittsburgh Big Idea Center.
See more…