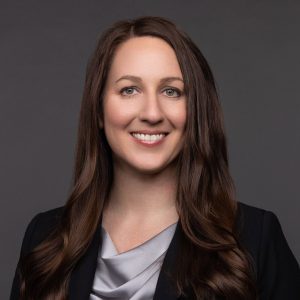 Julie Phillippi, PhD (pictured), McGowan faculty and UPMC Pellegrini Chair in Cardiothoracic Surgery and Associate Professor of Cardiothoracic Surgery and Bioengineering, is the Principal Investigator (PI) on a new R01 award from the National Heart, Lung, and Blood Institute (NHLBI).
She is partnering with Amrinder Nain, PhD, from Virginia Tech (MPI) and co-investigators David Kaczorowski, MD, McGowan affiliated faculty and Surgical Director of the Advanced Heart Failure Center of the University of Pittsburgh Medical Center (UPMC) Heart and Vascular Institute (HVI) and Pablo Sanchez, MD, PhD, McGowan affiliated faculty and Chief, Division of Lung Transplant and Lung Failure in the Department of Cardiothoracic Surgery at the University of Pittsburgh.
The project, titled "Matrix biophysics and pericyte mechanobiology in (patho)physiological angiogenesis," spans from May 2023 until April 2027.
According to the project abstract:
The long-term arc of this project is expected to engineer vascularization of tissue deficits and advance treatment of microvascular diseases including myocardial infarction, atherosclerosis, pulmonary arterial hypertension, aneurysm, peripheral artery disease, bone repair, volumetric muscle loss, diabetic wounds, and cancer. […] The project's translational impact will be novel methods of controlling microvascular expansion and regression in diseased, damaged, and engineered tissues.
The project seeks to address global health problems including tissue deficits and injuries that involve microvascular dysfunction which would benefit from innovative approaches to better understand angiogenesis and vessel rarefaction.