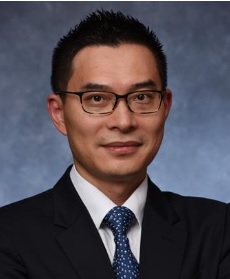 McGowan Institute for Regenerative Medicine affiliated faculty member Youngjae Chun, PhD, associate professor of industrial engineering and bioengineering at the University of Pittsburgh Swanson School of Engineering, will receive second-year research funding as part of more than $735,000 from The Children's Heart Foundation, the nation's leading organization dedicated to funding congenital heart defect (CHD) research.
Dr. Chun is one of three researchers receiving second-year funding for research that, according to the Foundation, has made significant progress this year.  His research is on "A Self-Growing Percutaneous Heart Valve Frame to Treat Congenital Heart Disease."  His research efforts will help experts learn more about the life-long care needs of individuals living with CHDs and how to continue to improve their overall quality of life.
Announced in March 2020, Dr. Chun's research focuses on developing a new type of metallic frame for pediatric heart valves that could not only be placed by a minimally invasive catheter-based procedure but would also grow with the child, eliminating the need for follow-up surgeries.
The Foundation will fund CHD research and scientific collaborations this year across four key initiatives:
independent research funded by the Foundation,
collaborative research with the American Heart Association through joint Congenital Heart Defect Research Awards,
funding the American Academy of Pediatrics' Pediatric Cardiology Research Fellowship Award, and
funding Cardiac Networks United (CNU), a national pediatric and congenital cardiovascular research network.
Every 15 minutes, a baby is born with a congenital heart defect, making CHDs America's most common birth defect. The Children's Heart Foundation's mission is to advance the diagnosis, treatment, and prevention of CHDs by funding the most promising research. Since 1996, the Foundation has been a proven leader, funding nearly $14 million of CHD research and scientific collaborations.
Read more…
University of Pittsburgh Swanson School of Engineering News Release