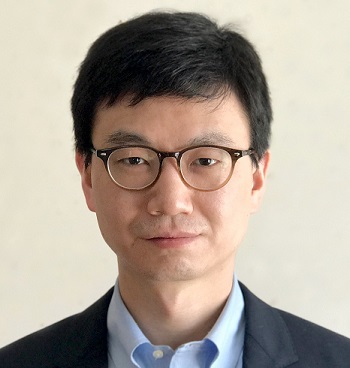 The National Academy of Medicine (NAM), together with eight global collaborators representing over 50 countries and territories, recently announced the awardees of the 2021 Healthy Longevity Catalyst Awards. These awards are part of the Healthy Longevity Global Competition, a multiyear, multistage, and multimillion-dollar international competition seeking potential breakthrough innovations aiming to extend human health and function later in life.
McGowan Institute for Regenerative Medicine affiliate faculty member Xi (Charlie) Ren, PhD, assistant professor in the Department of Biomedical Engineering at Carnegie Mellon University, was named a U.S. Catalyst Award Winner for his project entitled "Enabling Healthy Longevity by Investigating the Aging Extracellular Environment." He will receive $50,000 as seed funding to help advance his idea.
NAM administers the U.S.-based Catalyst Award competition, for which approximately 500 innovators submitted applications in 2021. Twenty-five submissions received Catalyst Awards from the NAM this year.
The National Academy of Medicine, established in 1970 as the Institute of Medicine, is an independent organization of eminent professionals from diverse fields including health and medicine; the natural, social, and behavioral sciences; and beyond. It serves alongside the National Academy of Sciences and the National Academy of Engineering as an adviser to the nation and the international community. Through its domestic and global initiatives, the NAM works to address critical issues in health, medicine, and related policy and inspire positive action across sectors. The NAM collaborates closely with its peer academies and other divisions within the National Academies of Sciences, Engineering, and Medicine.
Congratulations, Dr. Ren!
Read more…
National Academy of Medicine 2021 Healthy Longevity Catalyst Awards