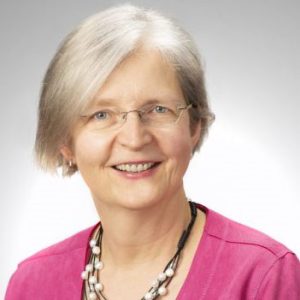 The Susan G. Komen organization added nine researchers and two patient advocates as Komen Scholars. Among them is McGowan Institute for Regenerative Medicine affiliated faculty member Steffi Oesterreich, PhD (pictured), a leading UPMC Hillman breast cancer researcher, scientific collaborator, and co-director of the Women's Cancer Research Center, a collaboration between UPMC Hillman and Magee-Womens Research Institute. The Komen Scholars are the foremost experts in laboratory research, clinical practice, public health, and patient advocacy. Adrian Lee, PhD, also a leading breast cancer researcher at UPMC Hillman Cancer Center and the University of Pittsburgh School of Medicine, will join the Komen Scientific Advisory Board to help lead Komen's overall research strategy and investments. Drs. Oesterreich and Lee will join an advisory group of nearly 50 accomplished leaders in breast cancer research and advocacy, representing more than 20 major health institutions across the U.S.
The Lee/Oesterreich Laboratory studies the molecular basis of breast cancer development and resistance to therapy with the goal of improving precision medicine and outcomes for breast cancer patients.
Dr. Oesterreich has authored over 160 scientific articles in breast cancer, and her research has continuously been funded by Susan G. Komen, Breast Cancer Research Foundation, the National Cancer Institute, and other sources. Both Dr. Oesterreich and Dr. Lee received the PNC Elsie Hillman Distinguished Scholar Award.
Congratulations, Drs. Oesterreich and Lee!
Read more…
UPMC Hillman Cancer Center/University of Pittsburgh Schools of the Health Sciences News Release