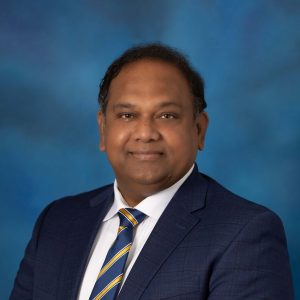 By Cristina D'Imperio
Chandan K. Sen, PhD, Director of the McGowan Institute, wrote an article for the Pittsburgh Post-Gazette this week, titled "Expert Insights: One small step in diabetic wound care, one giant leap for amputation prevention." It appeared online on September 22, 2023.
The article discusses the dangers of diabetic foot wounds, including the reality that some patients may require amputation. Of the patients who undergo amputations due to vascular disease, almost half will die within five years.
In Pennsylvania alone, Dr. Sen maintains, 1.5 million people suffer from diabetes, ranking the state among the top 10 with the worst outcomes in leg amputation. In order to better address the many issues stemming from diabetes and foot wounds, the McGowan Institute and the University of Pittsburgh have become home to the national Diabetic Foot Consortium (DFC).
The DFC is funded by the National Institutes of Health Institute of Diabetes and Digestive Kidney Diseases (NIDDK); there are 21 wound clinics state-wide.
Read the full article at the Pittsburgh Post-Gazette here.