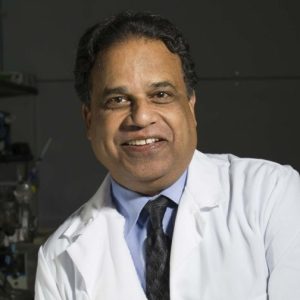 McGowan Institute for Regenerative Medicine faculty member Sanjeev Shroff, PhD (pictured), Distinguished Professor of and the Gerald E. McGinnis Chair in Bioengineering and the Chair of the Department of Bioengineering, has agreed to serve as Interim Dean of the University of Pittsburgh Swanson School of Engineering. Dr. Shroff came to Pitt from the University of Chicago in 2000 and is deeply respected by his colleagues at Pitt and in the broader community, as well as by his peers in the field of bioengineering.
Dr. Shroff is a distinguished scholar in cardiovascular physiology and engineering, with special emphasis on cardiac mechano-energetics and cardiovascular structure-function relationships under normal and pathological conditions. His research has been supported by grants from the American Heart Association, National Science Foundation, and the National Institutes of Health. He is also an elected Fellow of the American Physiological Society, the American Institute for Medical and Biological Engineering, the Biomedical Engineering Society, and the International Academy of Medical and Biological Engineering.
"I believe the combination of Sanjeev's leadership experience, dedication to and knowledge of Pitt and of the Swanson School, and professional expertise makes him the ideal choice for this interim role," said Ann Cudd, PhD, Provost and Senior Vice Chancellor of Pitt.
"I am both delighted and humbled to accept the role of Interim U.S. Steel Dean of the Swanson School of Engineering, one of the first and finest engineering programs in the U.S. with a rich 176-year history," said Dr. Shroff. "As Interim Dean, it is my intent to encourage an environment of shared governance among all stakeholders, with the common goal of achieving excellence in both research and education. We have an established foundation of excellence – let us build upon that with our combined knowledge, imagination, and collaboration."
Congratulations, Dr. Shroff!
Illustration:  University of Pittsburgh Swanson School of Engineering.
Read more…
University of Pittsburgh Office of the Provost News Release