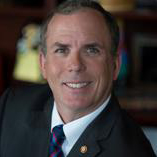 McGowan Institute for Regenerative Medicine affiliated faculty member Rory Cooper, PhD, has been appointed to the Pennsylvania Department of Health's Spinal Cord Research Advisory Committee.  Rachel Levine, MD, Pennsylvania's Secretary of Health, notified Dr. Cooper of this honor.
Dr. Cooper is the FISA & Paralyzed Veterans of America Professor and Distinguished Professor of the Department of Rehabilitation Science & Technology, and professor of Bioengineering, Physical Medicine and Rehabilitation, and Orthopedic Surgery at the University of Pittsburgh. He is also the Founding Director and VA Senior Research Career Scientist of the Human Engineering Research Laboratories a VA Rehabilitation R&D Center of Excellence in partnership with Pitt.  Dr. Cooper is an adjunct professor in the Robotics Institute of Carnegie Mellon University, and PM&R of the Uniformed Services University of Health Sciences, and he was awarded Honorary Professor at Hong Kong Polytechnic University and Xi'an Jiatong University where he was awarded an Honorary Doctorate.
As a member of the Spinal Cord Research Advisory Committee, Dr. Cooper will have an integral role in making recommendations to the Department of Health regarding research priorities, evaluation and accountability procedures and related issues.  Additionally, the Committee will advise on the appropriation of eligible program funding.
Congratulations, Dr. Cooper!