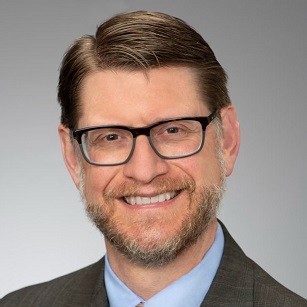 Congratulations to McGowan Institute for Regenerative Medicine affiliated faculty member Kurt Weiss, MD, Associate Professor, Vice Chair of Translational Research, University of Pittsburgh Department of Orthopaedic Surgery, Division of Musculoskeletal Oncology, who was named the 2021 OutSmarting Osteosarcoma Research Grant Winner by the MIB (Make It Better) Agents, a leading pediatric osteosarcoma nonprofit.
The Outsmarting Osteosarcoma Research Award is a $100,000 grant over one year to Dr. Weiss who has a proven track record in osteosarcoma and a compelling study that will Make It Better for osteosarcoma patients. Details on his winning project follow:
Initiative Name: Exploring Aldehyde Dehydrogenase and Androgen Receptor Actions to
OutSmart Osteosarcoma Metastases
Desired Impact: The desired impact of this research is to understand the importance of aldehyde dehydrogenase 1A1 (ALDH) and the androgen receptor (AR) as they relate to osteosarcoma metastatic potential. The ultimate translational goal of the project is to discover biologically intelligent targeted therapies for osteosarcoma metastases.
Congratulations, Dr. Weiss!
Read more…