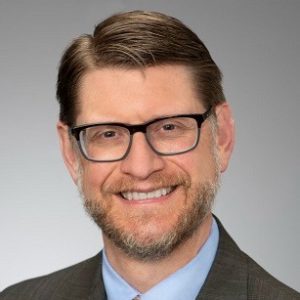 McGowan Institute for Regenerative Medicine affiliated faculty member Kurt Weiss, MD (pictured), Associate Professor of Orthopaedic Surgery in the University of Pittsburgh School of Medicine Department of Orthopaedic Surgery, Division of Musculoskeletal Oncology, is a childhood sarcoma survivor whose life work is now focused on researching treatments for and healing the patients with sarcoma. He is also a co-founder of the local nonprofit 501c3 organization, Pittsburgh Cure Sarcoma.
The mission of Pittsburgh Cure Sarcoma is to raise both awareness of childhood and adult sarcoma and fund resources for sarcoma research in Pittsburgh and throughout the sarcoma community. Past funds received have been used to support six wet labs across the University of Pittsburgh, Children's Hospital of Pittsburgh of UPMC, Allegheny Health Network, and West Virginia University Medicine. Pittsburgh Cure Sarcoma races funded ten $50,000 sarcoma research grants through the Sarcoma Foundation of America.
CBS Pittsburgh/KDKA recently caught up with Dr. Weiss and Mark Goodman, MD (retired), a duo that went from patient and doctor to colleagues fighting for a cure for sarcoma. Watch their video here.  Also, read about Dr. Weiss' experience in the cover article of UPMC's First Friday magazine, October 2022.
Did you know that:
Sarcoma is a cancer of the connective tissue that can strike at any age. Sarcomas are relatively more common among children.
Children under the age of 20 who are battling sarcoma make up about 15%-20% of childhood cancers. While rare in adults (1% of all cancers) sarcoma are common in children making up 15-20% of all pediatric cancers.
Each year there are approximately 15,000 new patients and approximately 6,000 deaths as a result of sarcomas.
For more information on how you can help and/or participate in Pittsburgh Cure Sarcoma fund-raising efforts, please visit the organization's website here.
Read more…
KD Sunday Spotlight: Pittsburgh Cure Sarcoma