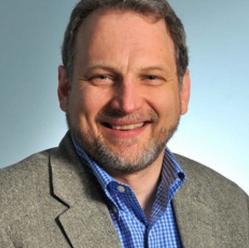 McGowan Institute for Regenerative Medicine affiliated faculty member John Kellum, MD—Professor in the Departments of Critical Care Medicine, Medicine, Bioengineering, and Clinical and Translational Science at the University of Pittsburgh and the Director of the Center for Critical Care Nephrology and the Vice-Chair for Research, both appointments in the Department of Critical Care Medicine—is the lead investigator on a pilot study for the RenalSense® Clarity RMS® critical care monitoring system being conducted at the University of Pittsburgh Medical Center (UPMC).
The objective of the study is to assess the contribution of the Clarity RMS system towards improving the nursing workflow in the intensive care unit (ICU). The first part of the two-stage study launched in July 2019 was completed in 200 patients. In the second stage, data will be colle Laurencin, Cato T. <laurencin@uchc.edu>
cted and analyzed from an additional 2000 patients.
​​Dr. Kellum commented, "We've known for years that urine output information is essential for management of critical care patients. The time has come for urine output to be monitored electronically in real-time, as is the standard practice for other vital signs in the ICU."
Avi Kleiman, RenalSense's Co-founder and CEO added: "We are excited to conduct this trial with Professor Kellum and the ICU team at UPMC and are hopeful that the data will strengthen the case for incorporating real-time urine output into the nursing workflow and ICU standard of care, as is done for heart rate, blood pressure and blood gases."
RenalSense® is a privately owned medical device company dedicated to real-time renal diagnostics. The company's first product, Clarity RMS®, provides continuous, automatic monitoring of urine flow, enabling better patient care and ICU economics. RenalSense's next generation products will provide additional real-time parameters and expanded diagnostic capabilities, to further improve the practice of ICU and critical care management.
Read more…