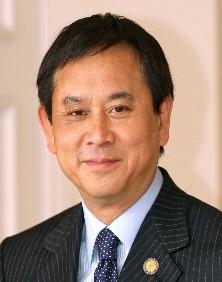 Liz Szabo of Kaiser Health News recently reported in Time the controversary surrounding the hope vs. hype of stem cell treatments for the relief of arthritic conditions.  She notes the benefits of stem cells are hotly debated in the medical community, and federal regulators have warned the public to beware of clinics that peddle unapproved injections as a cure-all. Many doctors and ethicists say they fear the public is being misled about how well stem cells work—and whether the procedures save their money or waste it.
"This definitely is not a high-quality, proven treatment," says McGowan Institute for Regenerative Medicine faculty member Freddie Fu, MD, chairman of orthopedic surgery at the University of Pittsburgh Medical Center.
Regenexx, previously known as Regenerative Sciences, is one of the oldest stem cell companies in the U.S. When it opened its doors in 2005, it had only a handful of competitors. Today, there are more than 1,000 stem clinics in the U.S., says Leigh Turner, PhD, an associate professor at the University of Minnesota's Center for Bioethics, who has published a series of articles describing the stem cell market.
A Regenexx marketing booklet says 70% of orthopedic surgeries "can be completely avoided with a Regenexx procedure"—a claim Dr. Fu calls "silly."
"There is zero evidence that you can replace 70% of surgeries with stem cells," he says.
Recent research suggests stem cells and platelets may work no better than placebos, Dr. Fu adds. In a recent analysis, over 80% of patients with knee arthritis experienced a noticeable improvement in pain after receiving simple salt-water injections, writes Benjamin Rothrauff, PhD, a postdoctoral fellow who works with Dr. Fu at the University of Pittsburgh.
There's also no definitive evidence stem cells and platelets can regrow lost cartilage, Dr. Fu says. A 2018 review concluded platelets have "marginal effectiveness," and experts note that most published studies are so small or poorly designed that their results aren't reliable.
Dr. Fu says that relatively few people with joint pain undergo surgery, which doctors typically view as a last resort for patients who have exhausted all other treatment options. Although 14 million Americans have knee arthritis, the Arthritis Foundation estimates that doctors perform only about 757,000 knee replacements each year.
Before recommending joint replacement, doctors often tell patients to try exercise, physical therapy, weight loss, supportive shoe inserts or steroid injections, says Henry Garlich, director of health care value solutions and enhanced clinical programs at Blue Shield of California. Physical therapy, in particular, helps many patients, says Dr. Fu.
Read more…