By Cristina D'Imperio
Howard D. Edington, MD, McGowan affiliated faculty, is the Director of Allegheny Health Network's (AHN) new skin cancer center.
The AHN Skin Cancer Center is a 9,000 square-foot-facility that will treat dermatology and cancer patients. It is also home to the VECTRA WB360 Whole Body Imaging System. Through the use of 92 cameras and special lighting, the imaging system is able to capture the entire skin surface of a patient, creating a 3D "avatar" that allows clinicians to map and monitor moles, skin lesions, and other abnormalities. The VECTRA WB360 is one of only 15 machines in operation in the U.S.
Diagnostic technologies, including the VECTRA WB360, will enable physicians to discover cancer at earlier stages. The new skin cancer center will also focus on researching medical therapies and identifying novel biomarkers that can be used to develop precision medicine. In addition to researching new therapies, the institute offers various treatments for skin cancer patients.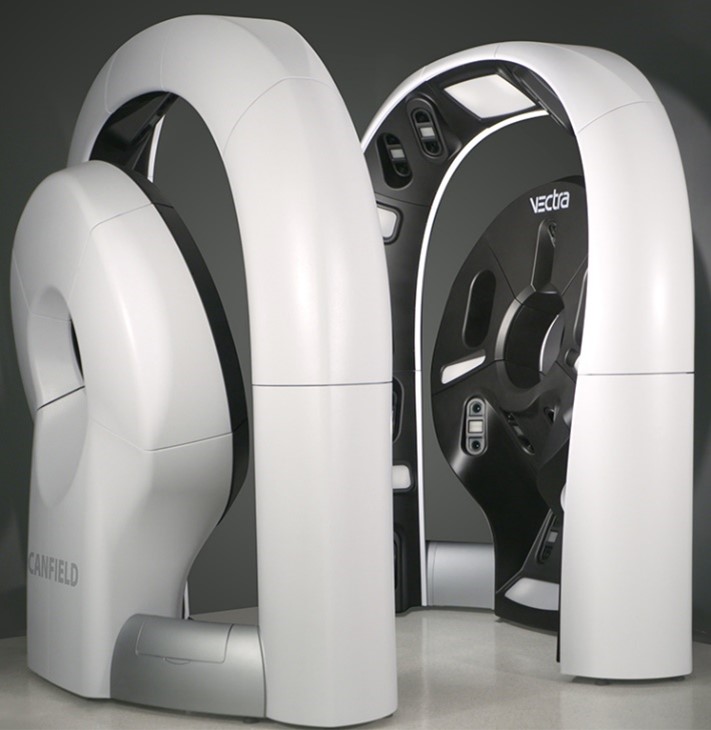 In an interview for OncLive, a website that specializes in oncology news, Dr. Edington states, "Dermatology and skin cancer medicine are visual fields – having better images means better care for our patients, and more timely detection of suspicious abnormalities. By combining artificial intelligence with the clinical expertise of our physicians, we can provide more thorough preventive care."
Dr. Edington is also the System Chairman, Department of Surgery, and the Chief of Surgical Oncology at West Penn Allegheny Health System. His research interests include anti-tumor immunity, tissue engineering and gene therapy approach to wound healing, effects of cleft lip and palate repair on craniofacial growth and development, and skin cancer.
Read more from the Pittsburgh Business Times here.
Find the story on OncLive here.
Image of the VECTRA WB360 courtesy of Canfield Scientific, Inc.