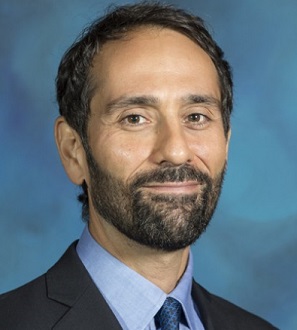 In a major medical breakthrough, Tel Aviv University (TAU) researchers have 'printed' the world's first 3D vascularized engineered heart using a patient's own cells and biological materials.  The engineered heart completely matches the immunological, cellular, biochemical and anatomical properties of the patient.
"This is the first time anyone anywhere has successfully engineered and printed an entire heart replete with cells, blood vessels, ventricles and chambers," says Professor Tal Dvir of TAU's School of Molecular Cell Biology and Biotechnology, Department of Materials Science and Engineering, Center for Nanoscience and Nanotechnology and Sagol Center for Regenerative Biotechnology, who led the study published in Advanced Science.
In response to this news, Pittsburgh CBS affiliate KDKA Radio reached out to McGowan Institute for Regenerative Medicine affiliated faculty member Antonio D'Amore, PhD, Research Assistant Professor in the Departments of Surgery and Bioengineering at the University of Pittsburgh, for his opinion of this groundbreaking innovation.  He said this story of a 3D printed heart, from work started in 2006, is incremental and a proof-of-concept, but it affords great possibilities in the future.  Dr. D'Amore explained the extreme difficulty associated with this accomplishment as he compared it to his own work creating heart valves through a process called electrospinning, a tissue engineering technique to create scaffolding to then create body organs.
Both co-hosts of the program, Marty Griffin and Wendy Bell, were amazed at the future treatments described by Dr. D'Amore and their potential availability to next generation patients.
Read more…
Tel Aviv University American Friends News Release
KDKA Radio: Interview with Dr. Antonio D'Amore
Abstract (3D printing of personalized thick and perfusable cardiac patches and hearts. Nadav Noor, Assaf Shapira, Reuven Edri, Idan Gal, Lior Wertheim, Tal Dvir. Advanced Science, 2019; 1900344.)