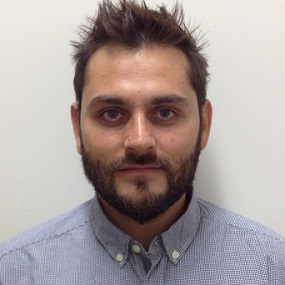 Approximately 85% of late-stage clinical trials of candidate drugs fail because of drug safety problems or ineffectiveness, despite promising preclinical test results. To help improve the design and implementation of clinical trials, the National Institutes of Health has awarded 10 grants to support researchers' efforts in using tiny, bioengineered models of human tissues and organ systems to study diseases and test drugs. One major goal of the funded projects is to develop ways to better predict which patients are most likely to benefit from an investigational therapy prior to initiating clinical trials.  McGowan Institute for Regenerative Medicine affiliated faculty member Alejandro Soto-Gutierrez, MD, PhD, Associate Professor in the Department of Pathology at the University of Pittsburgh and an affiliated faculty member of the Children's Hospital of Pittsburgh of UPMC and the Thomas E. Starzl Transplantation Institute, is a co-principal investigator on one of the 10 recently funded projects.
The team's project is entitled, "A Vascularized Patient-Derived iPSC Liver Acinus Microphysiological System as an Innovative Precision Medicine Platform for Optimizing Clinical Trial Design for Nonalcoholic Fatty Liver Disease."  Non-alcoholic fatty liver disease (NAFLD) is a major health crisis with no approved therapeutics and many failures in the clinic. A vascularized patient-derived liver acinus microphysiology system (vLAMPS) is an innovative precision medicine platform for optimizing clinical trial design for NAFLD. The research team will ultimately generate patient-specific iPSCs of the four cell types from patients in a NAFLD clinic to create patient-specific vLAMPS. The researchers will test two cohorts: 1) patients with the PNPLA3 I 148M variant and 2) patients with the wild-type PNPLA3, to identify the patients who respond to two NAFLD drugs that have or are now going through clinical trials and two control drugs. Importantly, this paradigm circumvents the conundrum of high-risk patients being enrolled in large prolonged studies with a high likelihood of failure being simultaneously disqualified from other potentially beneficial studies/treatments. This approach will prove transformational for clinical trial design by enriching for subjects most likely to benefit from a therapy, and in the future, after more than one currently investigational drugs are approved, for precision medicine to identify the most efficacious therapy for high-risk subgroups.
The project funding is $748,638 and the project period is July 15, 2020-June 30, 2021.
Read more…
National Institutes of Health/National Center for Advancing Translational Sciences News Release