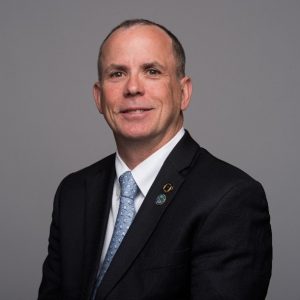 By Cristina D'Imperio
From September 7-13, Film Pittsburgh hosted its 11th Annual ReelAbilities Film Festival at the Pittsburgh Playhouse.
One of this year's films featured McGowan affiliated faculty, Rory Cooper, PhD.
On CBS News Pittsburgh's Pittsburgh Today Live, Dr. Cooper spoke about his impetus to participate in Bumps in the Road, a film that follows him and "a team of wheelchair-using engineers" at the University of Pittsburgh.
"The film briefly chronicles the work that we do, and there's a little bit about my life and my wife's life," said Dr. Cooper in the interview. "And the work we do is to create technologies to help people fully participate in society and to help them achieve their dreams."
Dr. Cooper has co-authored more than 375 peer-reviewed publications and has over 30 awarded or pending patents. His work as Director of the Human Engineering Research Laboratories (HERL) focuses on wheelchair technology that expands mobility and reduces second-hand injuries for millions of people with disabilities.
"We also work with people with disabilities to help them become scientists and engineers, to get engaged in research, and to become healthcare professionals themselves," Dr. Cooper told CBS.
Dr. Cooper is an advocate for diversity and in 2020 spoke to the U.S. Congress about the lack of diversity among American inventors.
Executive Director of Film Pittsburgh, Kathryn Spitz Cohan, appeared on CBS alongside Dr. Cooper and maintained the importance of representation. "It is so important to see yourself on the screen," she told CBS. "One in 4 people in the U.S. live with a disability. In the last hundred years, less than 5% of movies and TV shows have disability content."
In an interview with the Pittsburgh Post-Gazette, Dr. Cooper said, "It is important to tell stories of lived experiences and contributions of people with disabilities as scientists, engineers, and inventors to encourage more people with disabilities to pursue these paths. It helps the public to understand the multitude of contributions made to society by people with disabilities and that we are not one-dimensional."
Bumps in the Road was screened at the Playhouse on September 8.
Read more from the Pittsburgh Post-Gazette.
Watch Dr. Cooper's interview on CBS News Pittsburgh.
Explore the Human Engineering Research Laboratories.