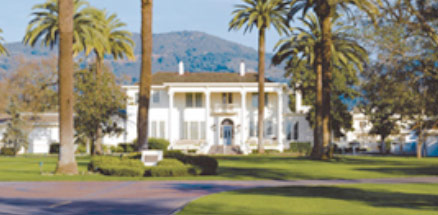 The 9th Symposium on Biologic Scaffolds for Regenerative Medicine will be held at the Silverado Resort in Napa, California, April 28 – 30, 2016. This symposium, chaired by McGowan Institute for Regenerative Medicine deputy director Stephen Badylak, DVM, PhD, MD, represents an opportunity to advance the use of biologic scaffolds for regenerative medicine and all general surgery applications. Topics will include the basic science of scaffold remodeling from the molecular level through the macroscopic and clinical level.
This symposium is designed to advance the use of biologic scaffolds for regenerative medicine and all general surgery applications via a series of objective presentations describing the potential benefits and risks associated with the use of such materials, factors that affect performance, and the clinical applications that may benefit most from their use. Topics range from the most basic science of scaffold remodeling at the molecular level through the preclinical and clinical level. The feedback from previous symposia (this is a bi-annual event) consistently identifies the equal mix of clinicians and basic scientists as the most beneficial and rewarding aspect of the meeting.
Approximately 50% of the presentations will involve the clinical perspective in the form of formal studies, anecdotal reports, and surgeon reviews. Speakers will provide an objective opinion of the pros and cons of the use of biologic scaffold materials.
It is not the intent of this symposium to discuss only the beneficial aspects of biologic scaffolds or particular products, but also to identify problems, develop strategies for solving these problems, and hopefully initiate collaborations among basic scientists, clinicians, and industry in attendance at the meeting.
Although all topic areas are considered and will be represented, the 2016 symposium will definitely include the following:
An in-depth account of the most recent findings regarding the mechanisms by which biologic scaffolds facilitate constructive remodeling of tissues, including body wall (skeletal muscle), cardiovascular, reconstructive surgical applications such as breast and pelvic floor, and whole organs such as liver, lung, and heart.
Identification and discussion of manufacturing issues such as tissue source, decellularization methods, and sterilization decisions that affect the quality and performance of biologic scaffolds for surgical applications.
A review of clinical experiences, especially general surgery, orthopedic- and trauma-related challenges, neurologic applications, gastrointestinal application, and cardiovascular applications.
Identification and discussion of the effect of the host innate immune response upon scaffold remodeling and clinical outcome.
The list of invited (and accepted) speakers to date includes:
Robert M. Nerem, PhD (Georgia Institute of Technology)
Arnold I. Caplan, PhD (Case Western Reserve University)
Jeffrey M. Davidson, PhD (Vanderbilt University)
Cyrus Ghajar, PhD (Fred Hutchinson Cancer Research Center)
Jeffrey A. Hubbell, PhD (Swiss Federal Institute of Technology, EPFL)
Kristen Jones, MD (University of Minnesota)
C. James Kirkpatrick, MD, PhD, DSc, FRCPath (Johannes Gutenberg University)
Robert G. Martindale, MD, PhD (Oregon Health & Science University)
Charles D. Mills, PhD (BioMedical Consultants)
Laura E Niklason, PhD, MD (Yale University)
Frederick J. Schoen, MD, PhD (Harvard University)
Allan S. Stewart, MD (Mount Sinai Hospital NYC)
Nadia Rosenthal, PhD (Monash University, Australia)
Registration information for the 2016 symposium is pending and will be available here. View the 2014 program here.