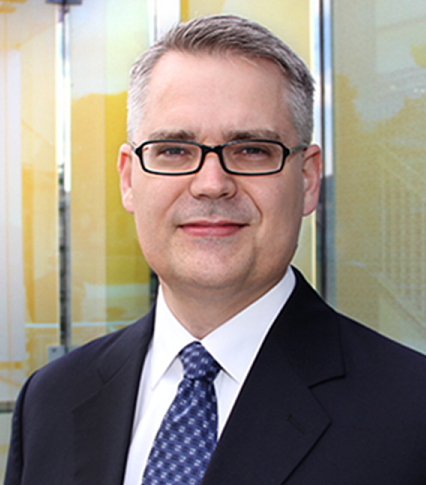 McGowan Institute for Regenerative Medicine affiliated faculty member Keith Cook, PhD, a professor of biomedical engineering at Carnegie Mellon University (CMU), is working to give new hope to patients with chronic lung disease.
Current research projects in the Cook Cardiopulmonary Engineering Group include thoracic artificial lungs, biofabricated tissue-based lungs, and perfluorocarbon emulsions for pulmonary drug delivery. Undergraduates help with prototyping and in vitro testing.
"I'm really a big proponent of undergraduate research," said Dr. Cook, who is the faculty director of CMU's Bioengineered Organs Initiative and a fellow of the American Institute for Medical and Biological Engineering. "I'd rather take a student early and get them trained to the point that when they're a junior or senior they can do high-level work."
Dr. Cook got involved in research in the summer following his freshman year at the University of Michigan, where he worked in a lab on long-term respiratory support. The opportunity led to a job in which he designed cardiopulmonary research equipment and created a series of connections that led to him designing the first pumpless artificial lung that could be sewn onto a heart.
While there were more than 12 undergraduates working in his lab this summer, up to 30 help out during the academic year.
"Because of the nature of translational medical work, we're pulling a lot of pre-med students from outside the College of Engineering," Dr. Cook said.
In some cases, projects include making existing components of artificial lungs work more efficiently. For example, in examining how fibers used to exchange gases are knitted together, they learned knitted fibers can cause a lot of clot formation.
"Some of these smaller things that people disregard lead to poorer function of these devices over the long term," Dr. Cook said.
Students have a number of funding resources, which Dr. Cook said has been useful, including the Small Undergraduate Research Grants (SURG) provided by CMU's Undergraduate Research Office.
"SURG is a big benefit for getting students into projects they might not have done in the first place," Dr. Cook said. "SURG can provide enough money to defray the costs, and the students can have freedom to experiment without the financial ramifications."
Dr. Cook said the top thing he wants students to take out of the lab experience is confidence.
"People who do research — whether they go into research or go into industry — just really have this sense of their own ability to take a really complicated project and grapple with it in an effective way without being paralyzed by it," Dr. Cook said. "A lot of students come into the lab and we ask them to do things, and they think we're insane in the beginning and some students get scared off, but we're not asking them to change the world tomorrow. We're asking them to enter into this world where they're making steady progress. Over time that helps them build confidence."
Read more…