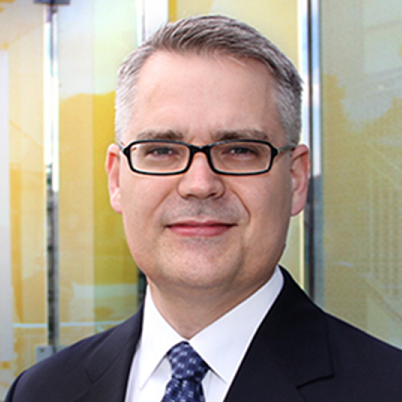 Researchers at Carnegie Mellon University (CMU) and the University of Pittsburgh School of Medicine are developing a new, low-cost ventilator they say will address the ventilator shortage, both now and in the future, that has been made evident by the COVID-19 pandemic.  The team includes McGowan Institute for Regenerative Medicine affiliated faculty member Keith Cook, PhD, a CMU professor of biomedical engineering.  Dr. Cook, of CMU's Biomedical Engineering Department, has expertise in advanced respiratory support, including the design and development of artificial lungs, liquid ventilation hardware and techniques, and animal models of lung disease.
Dubbed Roboventilator, the device will employ CMU-developed robotic technologies and advanced sensors, filling the gap between the expensive sophisticated mechanical ventilators used in intensive care units and the current low-cost alternatives with limited capabilities being approved emergently by the Food and Drug Administration.
"We've already developed robotic and sensor technology that can detect force even as it drives an air pump," said Howie Choset, PhD, professor of robotics at CMU. "When that is paired with air-management controls developed by Dr. Cook, we believe we can build a closed-loop system that can provide customized and appropriate ventilation to people with respiratory failure from COVID-19."
Drs. Choset and Cook are working with pulmonary and critical care physician Jason Rose, MD, MBA, an assistant professor of medicine and bioengineering at Pitt, to develop the Roboventilator. Working with CMU's existing manufacturing partner Foxconn, the team is designing the ventilator with current global supply-chain limits in mind. If there is a significant disruption in the supply of one of the critical device components, the team already has identified alternatives that are available or easily fabricated.
The researchers are pursuing sponsors for the effort and, in the meantime, have begun a crowdfunding campaign to get the project underway.
"All of us are aware that ventilators are essential for treatment of the patients who are most seriously ill from COVID-19, and we know that this pandemic will be with us for a long time, with the potential for several waves of disease," Dr. Choset said. "We are working to make the Roboventilator available in time to help meet these great needs and prepare for the worst with COVID-19.
"We're convinced the need for low-cost, easily deployable, fully functional ventilators is not limited to just this moment or just this disease," he added. "This is a machine that could save lives from emerging pathogens we haven't even encountered yet or help provide a care option to patients in resource-stretched health systems around the world."
The Roboventilator employs a modular design with a relatively low number of parts assembled with a high degree of automation. The team estimates it would take about an hour to assemble each unit and the cost could be between $500 and $750 each.
Read more…
Carnegie Mellon University News Release