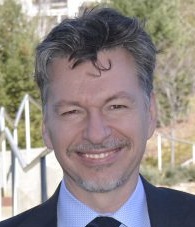 A major milestone on its strategic mission to lead in sepsis diagnostics, Beckman Coulter recently announced that its Early Sepsis Indicator has received 510(k) clearance from the U.S. Food and Drug Administration. Sepsis is a global healthcare crisis that affects more than 30 million people worldwide. The Early Sepsis Indicator is a first-of-its-kind, hematology-based cellular biomarker that is designed to help emergency department physicians identify patients with sepsis or at increased risk of developing sepsis.
As part of the pivotal clinical trial for the Early Sepsis Indicator, findings showed that Beckman Coulter's unique monocyte distribution width (MDW) biomarker best discriminated sepsis from all other conditions when combined with the current standard of care. McGowan Institute for Regenerative Medicine affiliated faculty member Derek Angus, MD, MPH, Chair of the Department of Critical Care Medicine of both the University of Pittsburgh School of Medicine and the UPMC Healthcare System, a collaborator in the study, said that the Early Sepsis Indicator is "a novel feature in that it is exploiting the way in which white blood cell counts are already calculated."
The Early Sepsis Indicator is automatically reported as part of a routine complete blood count (CBC) with differential for adult emergency department patients. A positive Early Sepsis Indicator result signals a higher probability of sepsis, enabling physicians to initiate lifesaving treatments faster. Conversely, a negative reading indicates a lower probability of sepsis. Compared to reviewing white blood cell count alone, the Early Sepsis Indicator strengthens a clinician's suspicion of sepsis by 43% and, together with clinical signs and symptoms, improves their confidence in helping to rule out sepsis by 63%.
Read more…