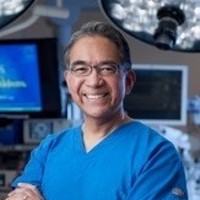 McGowan Institute for Regenerative Medicine affiliated faculty member George Mazariegos, MD, pediatric liver and intestine transplant surgeon and the Director of the Hillman Center for Pediatric Transplantation at the Children's Hospital of Pittsburgh of UPMC, spoke to Ellis Cannon of WPXI/Pittsburgh in support of April's Donate Life Month. The video interview is a part of the station's UPMC/WPXI Community Matters segment.
UPMC Children's Hospital of Pittsburgh established the nation's first pediatric transplant center in 1981 under the guidance of transplant pioneer Thomas E. Starzl, MD, PhD. The hospital has performed more pediatric transplants than any other pediatric transplant center. The pediatric transplant program achieves patient survival rates that are among the highest in the world. Children's also is recognized as a leader in pediatric transplantation-related research.
During the interview, Dr. Mazariegos answers the following questions:
Why would a child need a transplant?
What are the benefits of an organ transplant?
What is the process for getting an organ transplant?
Why is living donation beneficial?
Watch the interview here.
Read more…