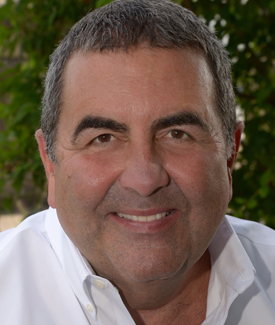 Technology developed in the McGowan Institute Medical Devices Lab under the leadership of William Federspiel, PhD, William Kepler Whiteford Professor of Bioengineering, Chemical Engineering, and Critical Care Medicine, has been incorporated into products for clinical use by ALung, a University of Pittsburgh spinout company.  Dr. Federspiel is the Head of the Scientific Advisory Board and co-founder of ALung Technologies, Inc. The ALung devices are now being evaluated in several clinical trials.   ALung is the leading provider of low-flow extracorporeal carbon dioxide removal (ECCO2R) technologies for treating patients with acute respiratory failure.
Recently on the WPXI program, Our Region's Business, Peter DeComo, Chairman and CEO of ALung, sat down with host Bill Flanagan to discuss the current status of the ongoing clinical trials being conducted in the US (VENT-AVOID Trial of the Hemolung Respiratory Assist System (RAS)) and the UK (REST Trial).  Watch the conversation here.
COPD affects 30 million Americans and is the third leading cause of death in the United States behind cancer and heart disease. Acute exacerbations, defined as a sudden worsening of COPD symptoms, are a major cause of morbidity and mortality in COPD patients. The VENT-AVOID Trial is the world's first pivotal study of extracorporeal carbon dioxide removal in the AE-COPD population. The study aims to validate the safety and efficacy of the Hemolung RAS for COPD patients experiencing acute exacerbations requiring ventilatory support.  Currently, there are 50 patients enrolled in the trial, says Mr. DeComo.
The REST Trial is a landmark pivotal study of the Hemolung RAS in patients with acute respiratory distress syndrome was already the largest ever prospective clinical study of extracorporeal lung support. ALung's Hemolung RAS is the exclusive ECCO2R technology being used in the trial. Per Mr. DeComo, there are 360 patients enrolled in this study to date. The research is jointly led by Queen's University and Belfast Health and Social Services Trust under the direction of investigators Professor Danny McAuley and Dr. James McNamee of the Centre for Experimental Medicine at Queen's University Belfast.
ALung has been working on this technology and its required approvals for 22 years.  As Mr. DeComo chuckled, "We are the oldest start-up in the city."
Read more…
Our Region's Business YouTube: ALung Technologies Making Progress on UK and US Clinical Trials