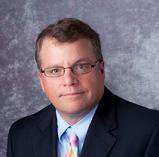 Genprex, Inc., a clinical-stage gene therapy company focused on developing life-changing therapies for patients with cancer and diabetes, announced it has entered into an exclusive license agreement with the University of Pittsburgh, granting Genprex a worldwide, exclusive license to certain patent applications and related technology and a worldwide, non-exclusive license to use certain related know-how, all related to modulating autoimmunity in Type 1 diabetes by using gene therapy. The preclinical technology transforms macrophages enabling them to reduce autoimmune activity in Type 1 diabetes and could be complementary to the Genprex's existing diabetes technology.
"Gaining exclusive access to technology that modulates the immune system by transforming macrophages could prove to be significant to our broader research partnership with the laboratory of George Gittes, MD (pictured), Professor of Surgery and Pediatrics and Chief of the Division of Pediatric Surgery at the University of Pittsburgh School of Medicine," said Mark Berger, MD, Chief Medical Officer of Genprex. "We are making significant strides in our program with Dr. Gittes's innovative approach to treating diabetes by the transformation of alpha cells into beta-like cells and are excited to add to our arsenal this additional technology also out of Dr. Gittes's lab, in collaboration with the laboratory of Xangwei Xiao, MD, PhD, Assistant Professor of Surgery, also in the Division of Pediatric Surgery at the University of Pittsburgh's School of Medicine. Not only could this new approach be used to reduce autoimmune activity in Type 1 diabetes by modulating the immune system but potentially it could also work in conjunction with the technology we have licensed previously."
Dr. Gittes is also an affiliated faculty member of the McGowan Institute for Regenerative Medicine and a Scientific Advisory Board Member of Genprex.
"With diabetes reaching epidemic proportions around the world, the work Dr. Gittes is pursuing in diabetes is absolutely critical. In the U.S. alone, there are more than 37 million people with diabetes (approximately 1.9 million of whom have Type 1 diabetes) and another approximately 96 million Americans who are pre-diabetic or have abnormally elevated blood sugar levels. The opportunity to change the course of this disease with gene therapy is extremely compelling and increasing our exclusive access to intellectual property could prove to be pivotal to our pathway forward," said Rodney Varner, President and Chief Executive Officer of Genprex.
Genprex signed an exclusive license agreement with the University of Pittsburgh in 2020. The gene therapy approach under the original license is comprised of a novel infusion process that uses an endoscope and an adeno-associated virus (AAV) vector to deliver Pdx1 and MafA genes directly to the pancreas. In models of Type 1 diabetes, these genes express proteins that transform alpha cells in the pancreas into functional beta-like cells, which can produce insulin but are distinct enough from beta cells to evade the body's immune system. In Type 2 diabetes, where autoimmunity is not at play, it is believed that exhausted beta cells will be rejuvenated and replenished.
This gene therapy approach was developed by Dr. Gittes. His preclinical research in this area has been published in peer-reviewed scientific publications, and he is the recipient of several research grants, including a $2.59 million grant awarded by the National Institutes of Health (NIH) National Institute of Diabetes and Digestive and Kidney Diseases. Earlier studies in diabetic mouse models showed that the gene therapy restored normal blood glucose levels for an extended period of time, typically around four months. It is believed that the duration of restored blood glucose levels in mice could translate to decades in humans. Preliminary data from a more recent study in a non-human primate model of Type 1 diabetes also have been promising. Data from this study are expected to be presented at a scientific meeting during the first quarter of 2023.
Read more…