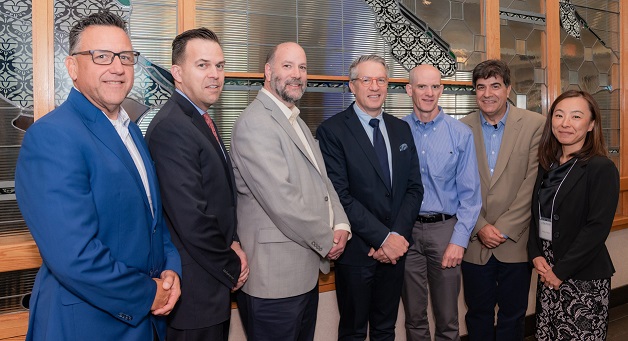 A multi-institute collaboration including the University of Pittsburgh received more than $31 million by the National Institute of Dental and Craniofacial Research (NIDCR) to study regenerative therapies and to improve patient care by providing solutions for the unmet clinical problems in dental, oral, and craniofacial medicine.
The Michigan-Pittsburgh-Wyss Regenerative Medicine (MPWRM) Resource Center is a multi-institute collaboration between the University of Michigan School of Dentistry, Pitt's School of Dental Medicine, McGowan Institute for Regenerative Medicine, sciVelo, and the Harvard University/Wyss Institute.
The MPWRM Resource Center is led by a multidisciplinary Operating Committee that includes leaders of academic and industry research in tissue engineering and regenerative medicine with expertise in commercial translation and program management. At the University of Pittsburgh, the Operating Committee includes McGowan Institute for Regenerative Medicine affiliated faculty members
Charles Sfeir, DDS, PhD, Associate Dean for Research at the School of Dental Medicine, Founding Director of the Center for Craniofacial Regeneration (CCR), Associate Professor of Periodontics and Preventive Dentistry, Oral Biology and Bioengineering, University of Pittsburgh,
Donald Taylor, PhD, MBA, CLP, Executive Director of sciVelo and Assistant Vice Chancellor for Health Sciences Translation, University of Pittsburgh, and
William Wagner, PhD, Director of the McGowan Institute for Regenerative Medicine and Distinguished Professor of Surgery, Bioengineering and Chemical Engineering, University of Pittsburgh,
who each contribute to the center by leveraging their expertise in translational and clinical research in addition to academic commercialization.
"The Resource Center reflects a key part of the McGowan Institute's mission to develop technologies that address tissue and organ failure. We are very focused on not just the invention of solutions, but on moving these concepts forward to the patients in need. The Resource Center allows us to focus on the non-technical barriers to translation, such as regulatory guidance, appropriate pre-clinical testing, or transition to regulated manufacturing. Our success in this partnership provides a model for translational approaches in other tissue areas as well," said Dr. Wagner.
"The strength of the CCR lies in the synergistic approach to translational research by clinicians, engineers and basic scientists. The environment at CCR fosters multidisciplinary approaches to regenerate mineralized and soft tissues of craniofacial structures and employ tissue engineered strategies such as cellular therapies, biomaterials and mechanobiology. Our innovation has resulted in new and unique technologies developed by the CCR members," said Dr. Sfeir.
Funded by the NIDCR, the mission of the MPWRM Resource Center is to support translation of pre-clinical regenerative therapies for dental, oral, and craniofacial (DOC) tissues. Since its founding in 2017, the MPWRM Resource Center has been providing financial and advisory resources to translational projects in the field through its interdisciplinary network of clinical, engineering, regulatory and commercialization experts. The center has supported 19 interdisciplinary translational research projects that focus on development of regenerative therapies to address unmet needs in DOC tissues, including biologics, drug delivery, cellular therapies, and medical devices. All 19 of these project teams have issued patents or filed patent applications, and 57% of the teams have had formal interactions with the FDA to refine strategies for regulatory clearance or approval for clinical applications.
Illustration, pictured left to right: Patrick Cantini, William Wagner, Dave Kohn (University of Michigan, Dental School), Will Giannobile (Harvard, Dental School), Dave Mooney (Harvard, Wyss Institute), Charles Sfeir, and Mutsumi Yoshida (MPWRM Managing Director, University of Michigan (site)).  sciVelo.
Read more…