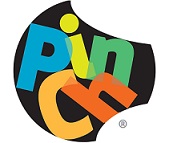 The Pitt Innovation Challenge (PInCh®) is an annual program, with 2022 being the 9th year of competition, supported by the Clinical and Translational Science Institute (CTSI) at the University of Pittsburgh. It is designed to generate innovative solutions to challenging health problems by mitigating risk and providing financial and administrative support to move ideas forward. The PInCh program stimulates the translation of novel problem-focused research into the community by giving researchers a venue to be creative, develop new ideas, and work with people beyond their usual sphere of collaborators.
A total of $550,000 was awarded for the 2022 PInCh.  Nine awardee teams proposed creative solutions to address important health problems including diagnostics, treatments, interventions, and programs. These solutions, if successfully brought into clinical practice, could significantly improve health outcomes for many and create healthier communities.
After two rounds of pre-selection, the top six teams moved on to the final event where they pitched their ideas to a panel of judges to win up to $115,000. McGowan Institute for Regenerative Medicine affiliated faculty members were members of the three $100,000 Awardees teams and one of the $35,000 Awardees teams. All of the finalists were guaranteed a minimum of $25,000. Three awards were also given to the winners of the virtual PInCh Elevator Pitch Competition.
Bonus Awards for Engineering Good Health were available for PInCh 2022 teams with Pitt faculty leads from both the School of Engineering and Schools of the Health Sciences.
The winning teams with members from the McGowan Institute include:
$100,000 Awardees + $15,000 Bonus Award:
Actin Against ALS (A3). Christi Kolarcik, PhD, and Partha Roy, PhD.
Micro-shield: Abdominal Adhesion Prevention. Steven Little, PhD; Thiagarajan Meyyappan, MD; and, Matthew Rosengart, MD.
Vanish Bioresorbable Stimulator. Trent Emerick, MD, MBA, and Tracy Cui, PhD.
$35,000 Awardees + $15,000 Bonus Award:
Biocarpet.
Jonathan Vande Geest, PhD, and John Pacella, MD.
Congratulations, all!
Illustration:  PInCH logo.
Read more…
Innovation Institute News Release
University of Pittsburgh Swanson School of Engineering News Release