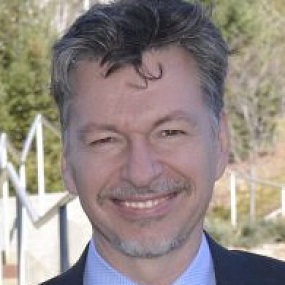 Giving monoclonal antibodies to outpatients with mild to moderate COVID-19 via a series of four injections under the skin is essentially as effective at preventing severe hospitalization and death as giving the treatment in one intravenous (IV) infusion and is superior to not giving the treatment at all, according to new results announced by UPMC and the University of Pittsburgh School of Medicine. It is the first clinical study to compare the different methods of administering the treatment.
The findings mean that when surging COVID-19 cases and staffing shortages make it logistically impossible to administer monoclonal antibodies through long IV infusions, health care providers can revert to quicker subcutaneous injections to equitably continue providing the treatment to as many patients as possible. Injections take less time to administer, result in shorter appointments for patients and can be administered by more health care staff than IV infusions.
To guide health care providers on best practices during the recent nationwide upswing in COVID-19 cases, the physician-scientists published the findings in medRxiv, a preprint journal, and shared the results ahead of peer-reviewed publication. McGowan Institute for Regenerative Medicine affiliated faculty member Derek Angus, MD, MPH, executive vice president and chief innovation officer, UPMC, and distinguished professor holding the Mitchell P. Fink Endowed Chair in Critical Care Medicine at the University of Pittsburgh, is a co-author on this study.
"When we began to see a surge in COVID-19 cases due to the Delta variant three months ago, we realized it would be impossible to accommodate the demand for monoclonal antibodies with IV infusions," said lead author Erin McCreary, PharmD, infectious diseases pharmacist at UPMC and clinical assistant professor in Pitt's School of Medicine. "We can more than double our outpatient appointments for antibodies when using the subcutaneous route, so we began administering the treatment through injections when needed to treat as many patients as possible."
The Food and Drug Administration's emergency use authorization of Regeneron's combination treatment of the monoclonal antibodies casirivimab and imdevimab allows for subcutaneous injection only when IV infusion "is not feasible and would lead to delay in treatment." Although only the IV route of administration had been studied in randomized clinical trials, Dr. McCreary and colleagues knew that without using injections to expand capacity during the Delta surge, many patients would experience delays in treatments or not receive them at all. UPMC switched most of its outpatient infusion centers to administering the treatment by subcutaneous injection on Sept. 9, 2021.
The patients who received injections of Regeneron's monoclonal antibodies were followed for 28 days and compared to a matched population of patients who received an IV infusion of the drug, as well as those who were eligible for treatment but did not receive it.
The study team determined that the COVID-19 patients who received subcutaneous injections had a 3.4% likelihood of being hospitalized or dying in the following four weeks, compared to 7.8% in matched patients who were not treated. Patients who received subcutaneous injections had a similar chance of avoiding hospitalization and death compared to those who received IV infusions; the adjusted risk was within the pre-determined, clinically acceptable threshold.
"There was little to no evidence that subcutaneous administration was associated with a higher risk of death or severe hospitalization compared to IV administration, and it was associated with an estimated 56% lower risk of being hospitalized or dying within 28 days compared to no monoclonal antibody treatment," said senior author Kevin Kip, PhD, vice president of clinical analytics at UPMC. "Looking at these real-world results, I would confidently recommend that any health care provider struggling to provide casirivimab and imdevimab infusions in a timely manner switch to subcutaneous injections rather than turn patients away."
Read more…
UPMC/University of Pittsburgh School of the Health Sciences News Release
Abstract (Association of subcutaneous or intravenous route of administration of casirivimab and imdevimab monoclonal antibodies with clinical outcomes in COVID-19. Erin K. McCreary, J. Ryan Bariola, Richard J. Wadas, Judith A. Shovel, Mary Kay Wisniewski, Michelle Adam, Debbie Albin, Tami Minnier, Mark Schmidhofer, Russell Meyers, Oscar C. Marroquin, Kevin Collins, William Garrard, Lindsay R. Berry, Scott Berry, Amy M. Crawford, Anna McGlothlin, Kelsey Linstrum, Anna Nakayama, Stephanie K. Montgomery, Graham M. Snyder, Donald M. Yealy, Derek C. Angus, Paula L. Kip, Christopher W. Seymour, David T. Huang, Kevin E. Kip. medRxiv, posted December 01, 2021.)