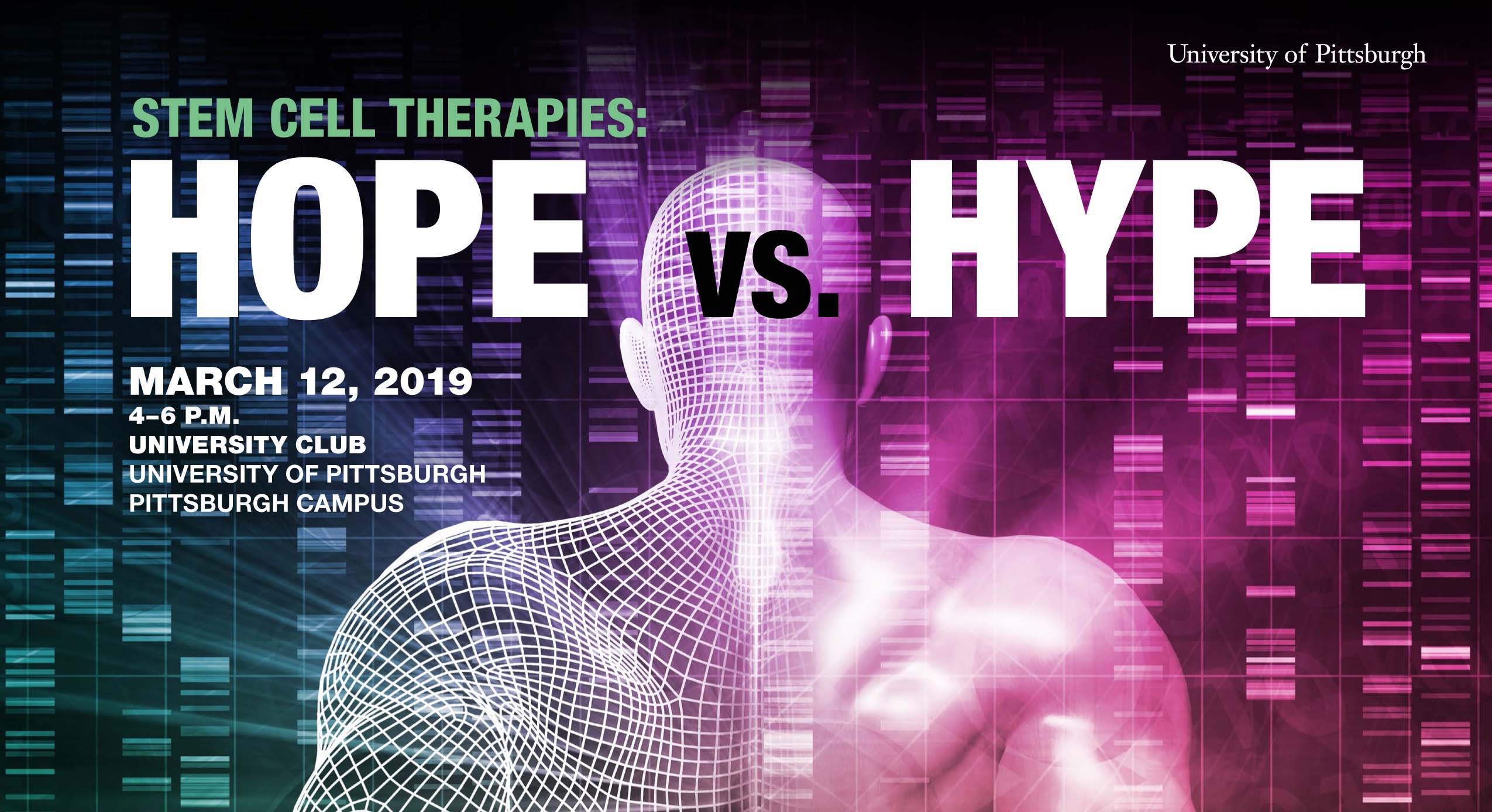 Please note: On some devices, when you follow the link below you will be offered the option to download the "Panopto Mobile App" or "Stay on the web". We recommend that you elect to "Stay on the web."
Watch the video here.
This first-ever open-to-the-public session of the annual scientific retreat was organized by McGowan Institute for Regenerative Medicine faculty members based on general questions they receive from the public almost on a daily basis.  The purpose of the event is to provide an honest discussion with stem cell therapy and science communication experts on what is hope, what is hype, what is experimental, and what is therapeutic relative to various advertisements and promises regarding stem cells.  The program's conversation aims to sort out the alternative facts and the fake news surrounding the medical science of stem cells.  Many factors determine the safety and efficacy of stem cell treatments.  Simply put, you need the right cells, to the right patient, at the right time, in the right way.  If scientists do not ensure the field of stem cells research is credible through good science and ethical practice, the field will quickly become unbelievable.
"Hope vs. Hype of Stem Cell Therapy" was held at the University of Pittsburgh on March 12, 2019.  Participants in the event included:
Forum Organizer:
Bryan Brown, PhD, Assistant Professor, Department of Bioengineering, Swanson School of Engineering, University of Pittsburgh.
Moderator:
Bill Flanagan, Chief Corporate Relations Officer, Allegheny Conference.
Panel Members:
Carl Kurlander, Documentarian and Filmmaker; Visiting Distinguished Senior Lecturer, Faculty Adviser, Pitt In Hollywood, University of Pittsburgh.
J. Peter Rubin, MD, FACS, UPMC Endowed Professor and Chair of Plastic Surgery; Director, UPMC Wound Healing Services; Professor of Bioengineering, University of Pittsburgh.
Lawrence R. Wechsler, MD, Henry B. Higman Professor and Chair, Department of Neurology, University of Pittsburgh School of Medicine; Co-Director of The Neurological Institute; and Vice President of Telemedicine Services, UPMC.