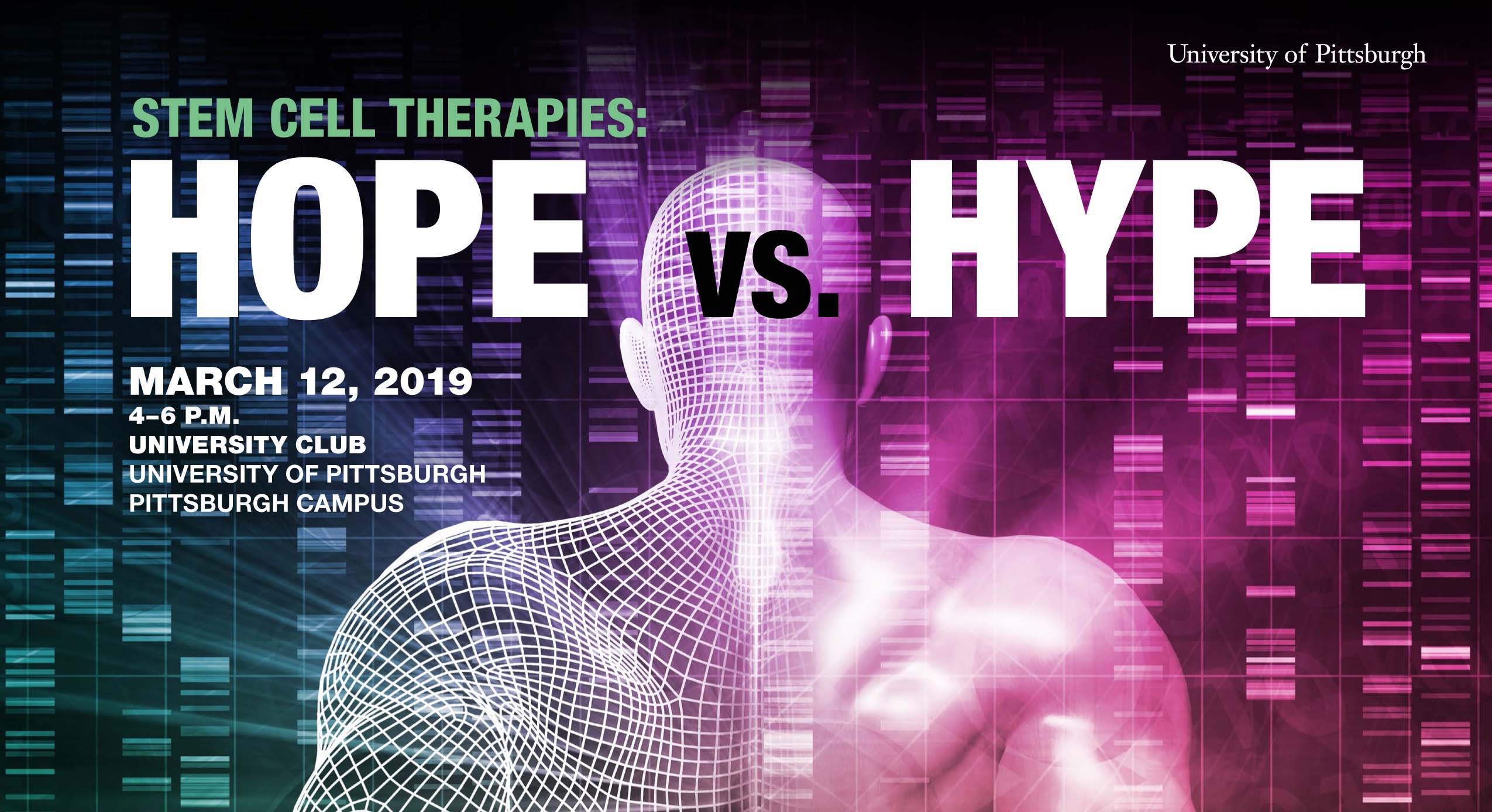 McGowan Institute faculty member J. Peter Rubin, MD, professor and chair of the University of Pittsburgh Department of Plastic Surgery, and William R. Wagner, PhD, professor and director of the McGowan Institute for Regenerative Medicine, shared their optimism and concerns over the substantial expansion of stem cell-based therapies in an Op Ed published in the Pittsburgh Post-Gazette on March 10, 2019.
Their optimism is based on the progress that has been made in enhancing the science that has already led to several instances of successful cell-based therapies, as well as the prospects for additional therapeutic advances that are based on sound science and in-depth peer-reviewed clinical trials.
Their concern stems from the proliferation of "pop-up" clinics that advertise that they have cures for a multitude of afflictions, despite the lack of sound science to support these claims. These cases pose serious safety concerns and possible financial losses without any health benefit.
The authors write about the "buyer beware situation" when it comes to determining if some advertised medical therapies are safe and effective.
To further explore the "Hope" and the "Hype" surrounding this topic, the McGowan Institute for Regenerative Medicine is hosting a free public panel, Stem Cell Therapies: Hope vs Hype, to discuss the importance of having evidence-based medicine behind stem cell therapies when such therapies are offered to the public.
The panel discussion is being held on March 12 from 4 p.m. to 5 p.m. at the Pitt University Club, Ballroom B, 123 University Place, in Oakland.  Following the panel discussion, there will be a "meet the scientists reception" from 5 p.m. to 6 p.m.
Members of the general public who wish to attend the Regenerative Medicine Forum on Tuesday, March 12th, should register HERE. Due to capacity limitations, reservations may not be available.  The event will also be available via live internet streaming HERE.
Read more…
McGowan Institute for Regenerative Medicine 2019 Scientific Retreat