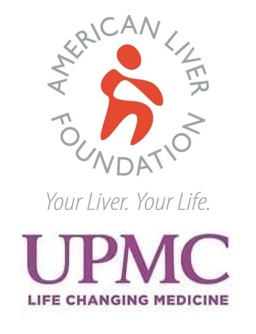 The American Liver Foundation (ALF), in partnership with the University of Pittsburgh Medical Center (UPMC), launched "The Greatest Gift Initiative" to raise awareness about lifesaving living-donor liver transplantation. This initiative teaches Americans with end-stage liver disease strategies for finding a living donor and inspires more people to consider donating a part of their liver.
While the COVID-19 pandemic has created additional challenges for patients on the liver transplant waiting list, there has long been a large disparity between the number of deceased donor organs available for transplant and the growing number of patients on the liver transplant waiting list. Currently, over 1,500 people die in the U.S. each year while waiting for a deceased-donor liver to become available for transplantation. The "Greatest Gift Initiative" aims to bring that number to zero.
"If you look at the history of liver transplantation, it really started here in Pittsburgh. Fast forward 30 years and we are still at the forefront. Our philosophy is that anyone who needs a liver transplant can potentially qualify for a living-donor liver transplant. That is why our partnership with the American Liver Foundation and on-going efforts to raise awareness and increase education about living-donor liver transplants is so important," says Abhinav Humar, MD, Chief of Transplantation at UPMC and an affiliated faculty member of the McGowan Institute for Regenerative Medicine. "Our mission is to help patients reduce time spent on the transplant waiting list so they can get back to enjoying life with their families and loved ones."
A survey conducted by WebMD, in partnership with UPMC, in 2019 found that 80% of respondents reported a lack of understanding about the liver transplant process, and only 1 in 10 liver patients and caregivers stated that living donation was discussed by their physician. Increased awareness of living-donor liver transplant is key to addressing this gap. UPMC and the ALF are committed to working together to offer education about the benefits of living-donor liver transplant among waiting list patients and potential living donors to increase access to living-donor liver transplant and ultimately decrease waiting list mortality.
"At ALF, we envision a future in which no one must die waiting for a liver, and the general public is aware of the miracle of living-donor liver transplantation. If Americans want to know what they can do to help others during this unprecedented time, one option is to consider become a living donor," said Lynn Seim, MSN, RN, Executive Vice President and Chief Operating Officer, American Liver Foundation. "There are many reasons living-donor liver transplantation is underutilized; however, most often it has to do with a lack of information about this option, compounded by the stigma that surrounds liver disease. That is why we are proud to partner with UPMC, one of the leading transplant centers in the country on this initiative. We are thankful to New York-Presbyterian/Weill Cornell Medical Center/Columbia University Medical Center and Jim and Jeannie Goldberg, who are donating their time, expertise, and support to ensure the initiative's success."
As part of "The Greatest Gift Initiative," ALF launched an online hub, called the Living-Donor Liver Transplant Information Center, with reliable and comprehensive information for individuals interested in becoming living donors and for those in need of a liver transplant.
Liver disease affects over 30 million people in the U.S. each year, including children and adults. Many liver diseases have silent symptoms, sometimes leading to late diagnoses and the need for liver transplantation. In 2016, the most common reasons for needing a liver transplant were alcoholic liver disease, liver cancer, fatty liver disease (nonalcoholic steatohepatitis NASH), and cirrhosis caused by chronic hepatitis. For children, the most common cause was biliary atresia. The ALF works to promote education, advocacy, awareness, and funding of research for liver disease.
Illustration:  American Liver Foundation and the University of Pittsburgh Medical Center.
Read more…