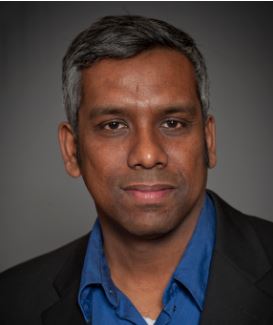 University of Pittsburgh bioengineer Partha Roy, PhD, Associate Professor of Bioengineering, Cell Biology, and Pathology at the University of Pittsburgh, received awards from the National Cancer Institute (NCI) of the National Institute of Health and the Magee Women's Cancer Research and Education Funding Committee to investigate the role of actin-binding protein profilin1 in metastatic breast cancer — the second most common cancer among women in the United States. In 2021, an estimated 281,550 new cases of invasive breast cancer will be diagnosed in U.S. women, and around 15 percent of those cases are expected to be fatal.
"Metastatic cancer is the cause of the majority of breast cancer deaths," said Dr. Roy, who leads the Cell Migration Lab at Pitt's Swanson School of Engineering. "During metastasis, nests of cells escape from the primary tumor and spread to other parts of the body. Treating these metastatic growths only temporizes the lethal outcome, so my group will investigate the mechanism that leads to metastatic dissemination and growth."
Dr. Roy's lab previously found that profilin1 has contrasting effects on early vs. late stage of breast cancer metastasis. While reduced level of profilin1 in cancer cells makes these cells more migratory and competent in dissemination from the primary tumor, cancer cells are dependent on profilin1's action for metastatic colonization.
As part of the NCI-R01 grant, Dr. Roy's lab will study how profilin1 controls lipid signaling and the downstream processes during dissemination of breast cancer cells. This study will be in collaboration with Pitt's Gerry Hammond, PhD, assistant professor of cell biology, and Beth Roman, PhD, associate professor of human genetics and member of the Vascular Medicine Institute.
The pilot grant from the Magee Women's Cancer Research will have two foci. They will conduct preclinical proof-of-concept studies to determine whether novel small molecules targeting the profilin1-actin interaction suppress metastatic colonization of breast cancer cells. They will also examine the mechanistic understanding of how profilin1's interaction with actin activates certain signaling pathways to regulate dormancy-to-emergence behavior of cancer cells.
These studies could pave the way for novel therapeutic directions in metastatic breast cancer.
Read more…
University of Pittsburgh Swanson School of Engineering News Release