MaCalus V. Hogan, MD, MBA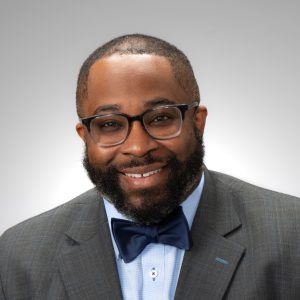 Dr. MaCalus Hogan is the David Silver Professor and Chair in the Department of Orthopaedic Surgery at the University of Pittsburgh Medical Center. Additionally, Dr. Hogan has faculty appointments in the Department of Bioengineering, Katz Business School and CTSI.  He completed medical school at Howard University College of Medicine in Washington, DC.  He was the recipient of a National Institutes of Health Training Grant and served as a Musculoskeletal Tissue Repair and Regeneration Research Fellow at the University of Virginia Health System, Department of Orthopaedic Surgery, in Charlottesville, Virginia, where he also completed his orthopaedic surgical residency training. This was followed by a foot and ankle fellowship at the Hospital for Special Surgery in New York, NY. Following the completion of his training in 2013, Dr. Hogan joined UPMC.
Dr. Hogan has experience in the realm of healthcare policy and quality of care delivery currently serving as the Medical Director for Outcomes and Registries for the UPMC Donald F. Wolff, Jr. Center for Quality, Safety, and Innovation.  He is co-Chair of the UPMC Orthopaedic Bundling Advisory Board and sits on the UPMC Orthopaedic Service Line Steering Committee and serves on the Executive Committee for the Department of Orthopaedics.
With a passion for research Dr. Hogan's interests is in musculoskeletal regenerative medicine with a focus on tendon, ligament, and cartilage bioengineering. He is currently directing the Foot and Ankle Injury Research [F.A.I.R.] group and co-directs the Musculoskeletal Growth and Regeneration Lab.  He has over 100 manuscripts, book chapters, and presentations.  He presents both nationally and internationally on his management of foot and ankle injuries, regenerative medicine, and clinical outcomes research.  In 2013, Dr. Hogan and his research team received the American Orthopaedic Foot and Ankle Society J. Leonard Goldner Award for best basic science research for their work on tendon regeneration entitled: "Successful Achilles Tendon Regeneration using a Bioresorbable Nanofiber Scaffold, Stem Cells, and Growth Factor in a Rat Tendon Gap Defect Model." In 2014, Dr. Hogan received the American Orthopaedic Association (AOA) Emerging Leader on the Move Award. He is a member of various professional organizations and societies, including but not limited to, the American Orthopaedic Association Emerging Leaders Program, the American Orthopaedic Foot & Ankle Society, the Orthopaedic Research Society, and the American Academy of Orthopaedic Surgeons.  He and his research team were named New Investigator Recognition Award Finalists by the Orthopaedic Research Society in both 2013 and 2015. Dr. Hogan serves as a foot and ankle consultant for the athletic departments at the University of Pittsburgh, Carnegie Mellon University, and Duquesne University, and also serves as the Assistant Team Physician for Point Park University and the Conservatory of Performing Arts.
In the fall of 2017, Dr. Hogan served as an American Orthopaedic Association (AOA) North American Traveling Fellow, a highly competitive program that promotes clinical and scientific exchange across US and Canadian health systems to discuss diverse ways that leaders address challenges facing orthopaedic surgery today. Dr. Hogan has been selected by his peers annually as a Best Doctor in America® since 2016.
View a list of Dr. Hogan's publications here.