By Cristina D'Imperio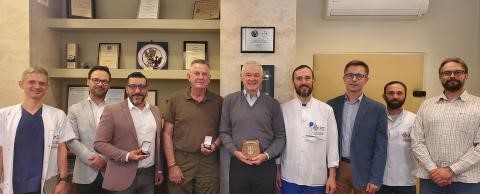 Since the Russian invasion of Ukraine in February 2022, much of Ukraine's healthcare infrastructure has been strained or destroyed. However, recent World Health Organization (WHO) findings point to resiliency, in part aided by telemedicine.
An average of 79% of primary health care (PHC) facilities across Ukraine have conducted training in the provision of remote healthcare. Approximately one third of all the facilities surveyed now provide electronic or tele-prescriptions and have shifted clinical encounters to digital platforms (teleconsultations). Around one quarter of doctor consultations are conducted via video link, and many doctors and nurses now monitor their patients remotely.
Advancements in technology, such as telemedicine, are changing the landscape of medical care in warzones.
However, it is not enough to simply send technology to the frontline or to the outlying cities and communities that need it. Training local medical professionals on how to employ new technologies is critical.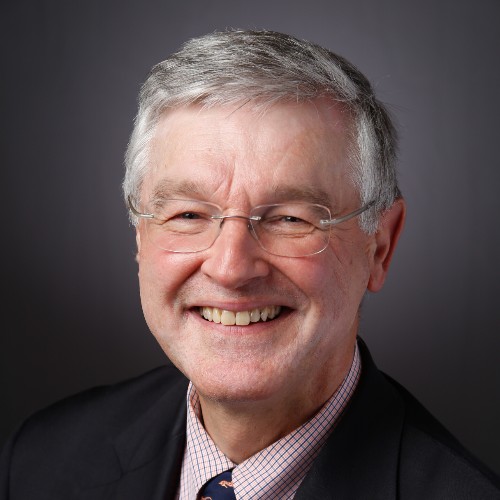 McGowan affiliated faculty Ron Poropatich, MD, who is also the Director of the Center for Military Medicine Research (CMMR) at the University of Pittsburgh, was recently sponsored by the Department of Defense (DoD) to travel to Poland to help stand up a new battlefield telemedicine training program for Ukrainian doctors and nurses.
Dr. Poropatich, who served 30 years on active duty in the U.S. Army and retired with the rank of Colonel, led the U.S. Army effort from 1992 to 2012 in the development and deployment of telemedicine capability across 22 time zones for remote consultation for overseas locations, including in Afghanistan, Iraq, Somalia, Kuwait, Haiti, and Croatia, as well as stateside U.S. Army locations.
Following his military service, Dr. Poropatich became the Director of the CMMR, where he works closely with clinical providers at military hospitals to address the military's current needs as well as anticipate future needs. The CMMR focuses on trauma, emergency, and critical care, specifically on developing autonomous systems to enhance the care of the warfighter on the battlefield.
"When I left the Army in 2012 (a mandatory retirement) after 30 years," states Dr. Poropatich, "we were doing about 5,000 telemedicine consults a month across 22 time zones, which at this time was significant."
Today in Ukraine, tens of thousands of telemedicine visits have been completed. Because many of those visits involve only text between clinicians and patients¾meaning that live audio and visual are not required¾only minimal internet connectivity is needed, making telemedicine a resilient form of healthcare.
For Dr. Poropatich, much of his work has centered around patient care and systems that allow for the resiliency and effectiveness in the delivery of healthcare. He notes that his key research goals are "improving access to care, improving and utilizing technologies, and improving outcomes and hospital care."
His trip to Warsaw focused specifically on the potential of tele-rehabilitation and artificial intelligence to positively impact rehabilitative care for patients. Tele-rehabilitation encompasses rehabilitation services such as assessment, prevention, treatment, education, and counseling and can include speech-language pathology, occupational therapy, and physical therapy.
Currently, according to WHO, thousands of people in Ukraine have complex conflict-related injuries that require rehabilitation services. At the same time, the need for rehabilitation not related to the conflict continues, including for those with impairments due to aging, accidents, and noncommunicable diseases. The war has simultaneously increased rehabilitation needs as well as the difficulty in accessing rehabilitation services.
As the humanitarian crisis persists, telemedicine and tele-rehabilitation continue to help enable the resiliency of Ukraine's healthcare system. And the work of Dr. Poropatich, the CMMR, and other clinicians, researchers, and volunteers around the world are helping to save the lives and facilitate the medical work of people in Ukraine.
Find out more about Dr. Poropatich's life and work here.
Read about the Center for Military Medicine Research Center here.
To read more about medical technology aiding humanitarian action, click here.