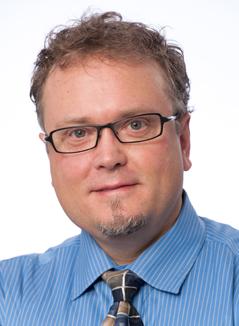 Led by Shandong Wu, PhD, associate professor in the Department of Radiology at Pitt, and supported by McGowan Institute for Regenerative Medicine David Vorp, PhD, associate dean for research and John A. Swanson Professor of Bioengineering, the "Pittsburgh Center for Artificial Intelligence Innovation in Medical Imaging" project won a University of Pittsburgh Scaling Grant.  The Scaling Grant provide $400,000 over two years to support detailed project planning, gathering proof-of-concept results, and reduction of technical risk for teams pursuing an identified large extramural funding opportunity. The Scaling Grants are part of the University's Pitt Momentum Funds, which offer funding across multiple stages of large, ambitious projects.
The project is a collaboration between Pitt's Departments of Radiology, Bioengineering, Biomedical Informatics, and Computer Science. This work, led by Dr. Wu, aims to use artificial intelligence (AI) to reshape medical imaging in radiology and pathology.
Through the Pittsburgh Health and Data Alliance, the region is already at work using machine learning to translate "big data" generated in health care to treatments and services that could benefit human health.
"The advancement in AI, especially in deep learning, provides a powerful approach for machine learning on big healthcare data," said Dr. Wu. "Deep learning enables large-scale data mining with substantially increased accuracy and efficiency in data analysis."
The multidisciplinary research team will work to develop AI imaging methodology and translational applications with the ultimate goal of creating tools that are clinically useful, accurate, explainable and safe.
"AI can substantially improve quantitative analysis to medical imaging data and computational modeling of clinical tasks using medical images for disease diagnosis and outcome prediction," explained Dr. Wu.
Dr. Vorp will help facilitate this collaboration in engineering.
"Artificial intelligence nicely complements bioengineering and medical research," said Dr. Vorp. "My lab uses AI with CT scans to help predict the prognosis and improve treatment of aortic aneurysm, and that is just one example of how this cutting-edge technology can be applied to medical images. Rather than relying on the naked eye, we can use AI to analyze these images and have a more sensitive detector to identify disease, improve health and save lives."
The group's long-term vision is to combine the computational expertise and clinical resources across Pitt, UPMC and Carnegie Mellon University to build a center for innovative AI in clinical translational medical imaging.
Read more…
University of Pittsburgh Swanson School of Engineering News Release