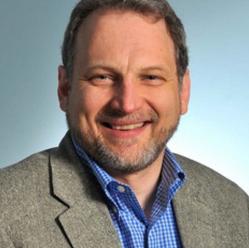 In celebration of his appointment, McGowan Institute for Regenerative Medicine affiliated faculty member John Kellum, MD, Endowed Chair in Critical Care Medicine Research, presented the December 9, 2019, Provost Inaugural Lecture.  His presentation was entitled "The Inconvenient Truth About Acute Kidney Injury."
Dr. Kellum is a Professor in the Departments of Critical Care Medicine (primary), Medicine, Bioengineering, and Clinical and Translational Science at the University of Pittsburgh.  He is also the Director of the Center for Critical Care Nephrology in the Department of Critical Care Medicine, and Associate Director for Acute Illness in the Institute for Personalized Medicine at Pitt. Dr. Kellum also serves as an Intensivist at UPMC.
Dr. Kellum received his MD at the Medical College of Ohio at Toledo in 1988 and then completed his residency at the University of Rochester. Dr. Kellum completed a Fellowship in Critical Care Medicine at UPMC Presbyterian Hospital.
Dr. Kellum's research interests span various areas, including:
Mechanisms of organ failure in sepsis and strategies to reduce organ injury
Acute renal failure/acute kidney injury
Hemofiltration in the treatment of multiple organ dysfunction and systemic inflammatory response
Acid-base balance
Shock and resuscitation
Biomarkers
Bioengineering
Organ donor management
A recipient of a $3.4 million award from the National Institute of Diabetes and Digestive and Kidney Diseases, Dr. Kellum will study patients with acute kidney injury (AKI) including obtaining biopsies for interrogation, careful clinical and molecular phenotyping, and long-term follow-up. This information is important to design future treatment plans toward improved health outcomes.