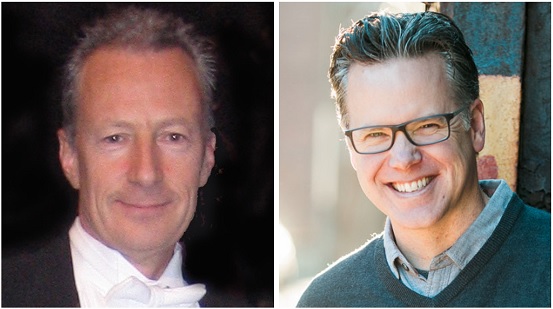 A decade ago, McGowan Institute for Regenerative Medicine faculty member Eric Lagasse, PharmD, PhD, Associate Professor in the Department of Pathology, University of Pittsburgh with a secondary appointment in Pitt's Clinical and Translational Institute, the Director of the Cancer Stem Cell Center at the McGowan Institute, and a world leader in ectopic transplantation research, began a series of experiments that would form the foundation for LyGenesis. He discovered that hepatocytes (liver cells) transplanted into lymph nodes would not just survive, but thrive, organize, and begin to function as miniature ectopic livers, exerting life-saving effects in otherwise fatal small and large animal models of end stage liver disease. His research, published in Nature Biotechnology, Current Opinions in Organ Transplantation, and Organogenesis, confirms that it is possible to harness the body's lymph nodes as bioreactors for growing functional ectopic organs.
Dr. Lagasse, Co-Founder and Chief Science Officer of LyGenesis, and Michael Hufford, PhD, Co-Founder and CEO at LyGenesis, recently spoke with Regenerative Medicine Today host John Murphy, McGowan Institute Executive Director, about
ectopic liver regeneration in a lymph node
formation of LyGenesis and FDA approval for clinical trials to begin
application of this process towards other organs: pancreas, thymus, kidney
Listen to their conversation here.
Illustration:  LyGenesis.
Read more…
ClinicalTrials.gov: Allogenic Hepatocyte Transplantation Into Periduodenal Lymph Nodes
Abstract (The mouse lymph node as an ectopic transplantation site for multiple tissues.  Junji Komori, Lindsey Boone, Aaron DeWard, Toshitaka Hoppo, and Eric Lagasse.  Nature Biotechnology, 2012 Oct; 30(10): 976–983.)
Abstract (Ectopic transplantation sites for cell-based therapy.  Aaron D DeWard, Junji Komori, Eric Lagasse.  Current Opinions in Organ Transplantation, 2014 Apr;19(2):169-74.)
Abstract (Maturation of embryonic tissues in a lymph node: a new approach for bioengineering complex organs.  Maria Giovanna Francipane, Eric Lagasse.  Organogenesis, 2014;10(3):323-31.)