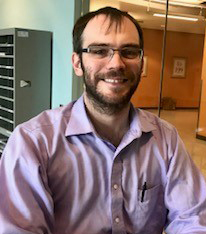 A physician-scientist is a holder of a degree in medicine and science who invests significant time and professional effort in scientific research and spends correspondingly less time in direct clinical practice compared to other physicians. Physician-scientists are often employed by academic or research institutions and may focus their clinical practices on very specialized patient populations, such as those with rare genetic diseases or rare cancers. Although they are a minority of both practicing physicians and active research scientists, physician-scientists are often cited as playing a critical role in translational medicine and clinical research, connecting biomedical research findings to health care applications.1
Garrett Coyan, MD, MS, resident in the Six-Year Integrated Cardiothoracic Surgery Residency Program at UPMC, recently spoke with Regenerative Medicine Today host John Murphy, McGowan Institute Executive Director, about
the physician-scientist educational career tract and how a doctor's continued clinical research benefits patients in the long run
cardiac tissue engineering and its role in cardiothoracic surgery resident training
the state of tissue-engineered heart values, biodegradable polyurethane meshes which enhance cell growth
Listen to their conversation here.
Dr. Coyan is a researcher in the laboratory of McGowan Institute for Regenerative Medicine director William Wagner, PhD, Professor of Surgery, Bioengineering and Chemical Engineering at the University of Pittsburgh.  His research efforts are focused on tissue-engineered heart values.  Currently, patients have two options when in need of a new heart valve:  a mechanical valve and a lifetime of blood thinners, or a bioprosthetic valve which is plagued with early degradation and the need for repeat surgeries.  In the lab, he and his collaborators are working towards a more durable, no blood thinners needed, heart valve which will grow with the patient.
Dr. Coyan believes "clinicians and researchers are necessarily intertwined.  That together the advancement of scientific knowledge and application to medicine is imperative to help more people."
Read more…
Abstract (Evaluation of a simulation-based mini-elective on medical student interest in cardiac surgery.  Garrett N Coyan, Michael P D'Angelo, Arman Kilic, Thomas G Gleason, James D Luketich, Edgar Aranda-Michel, Olugbenga Okusanya, Matthew J Schuchert, Angela Kinnunen, Ibrahim Sultan.  Journal of Cardiac Surgery, 2019 Oct;34(10):901-907.)
Abstract (Heart Transplantation from Biventricular Support in Infant with Novel SMYD1 Mutation.  Garrett N Coyan, Matthew D Zinn, Shawn C West, Mahesh S Sharma.  Pediatric Cardiology, 2019 Dec;40(8):1745-1747.)
1Wikipedia: Physician-Scientist.