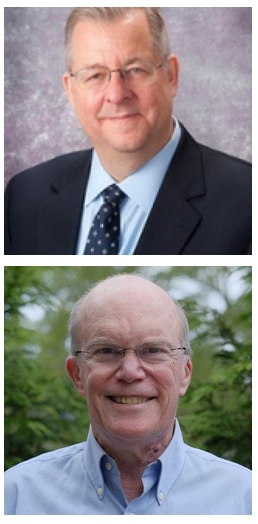 Nate Doughty, writer for Pittsburgh Inno, reports that Pittsburgh's youngest companies aren't just raising money and hiring workers. They're changing the very way the world works, developing technologies capable of improving human health and even business itself.
To better inform you of the diverse and unique work being done in the region's startup scene, Pittsburgh Inno has launched its inaugural list of Startups to Watch — an annual list that profiles startup companies poised for significant developments over the course of the next year. This list isn't meant to be interpreted as definitive, but rather a glance at the wide array of talent and ideas that permeate the region's budding startup scene and the companies that are poised to have a breakout year to come.
One of Pittsburgh Inno's 2022 startups to watch is Ariel Precision Medicine Inc., founded in 2015 by CEO Jessica Gibson, MBA, and Chief Scientific Officer David Whitcomb, MD, PhD. Dr. Whitcomb is the Giant Eagle Foundation Professor of Cancer Genetics, a Professor of Medicine, Cell Biology and Physiology, and Human Genetics, Director of the Precision Medicine Service at UPMC, and an affiliated faculty member of the McGowan Institute for Regenerative Medicine.
Ms. Gibson and Dr. Whitcomb's company is helping doctors treat patients with chronic health conditions through the use of its Advance Platform technology, an AI platform that can take genetic and clinical data and turn it into insights for the proper identification, management, and advanced therapeutic development of various chronic health conditions. Its main focus is on identifying causes of digestive and metabolic diseases, starting with the pancreas.
The startup has received several accolades, placing multiple times in the Pittsburgh Technology Council's Tech 50 competition, most recently as a finalist in the innovator of the year: life sciences category for 2021, and being ranked among Data Magazine's 101 best bioinformatics startups and companies. In 2022, the company is looking to improve the efficiency and effectiveness of physician diagnosis and care plans in an effort it hopes will result in improved patient outcomes. It has raised about $8 million in funding so far from institutional investors, venture capital firms, patient advocacy groups, and angel investors. The current employee count is at 25, 10 of whom work full-time at the company. McGowan Institute affiliated faculty member David Finegold, MD, Professor of Human Genetics at the University of Pittsburgh, is Ariel Precision Medicine's Lab Director.
Ms. Gibson said the startup's biggest goals for the next year include "(raising) our Series A to scale our Advance Platform and accelerate the development of our Phase 2 asset for pancreatitis. … We are moving 'beyond genetics' into a place where genetics are a framework for understanding integrated risk, and we can model all of the other factors that can contribute to when a disease starts, how rapidly or severely it progresses, and transform that data into insights to prevent or mitigate severe disease."
Live in 2021, Pittsburgh Inno covers, connects, and catalyzes the city's ecosystem, producing digital media, events and intelligence about the entrepreneurs, executives, startups, businesses, trends, and topics that are shaping the present and future of Pittsburgh's economy. Through a twice-a-week newsletter, weekly editorial, quarterly events, directories, data and more, Pittsburgh Inno is building a portal to and for the city's thriving startup and tech communities.
Read more…