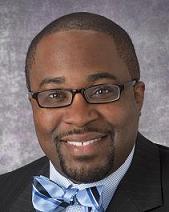 A multidisciplinary team of clinicians and researchers at Pitt and UPMC has developed guidelines to assist coaches, athletic trainers, and organizers with creating a safe environment for youth athletes, fans, and staff as they consider a return to play.
Among the people involved with the creation of the playbook are Jeanne Doperak, DO, assistant professor of orthopaedic surgery and program director for the Primary Care Sports Medicine Fellowship; and McGowan Institute for Regenerative Medicine affiliated faculty member MaCalus Hogan, MD, MBA, associate professor of orthopaedic surgery and vice chairman of education and residency program director.
The UPMC Youth Sports Playbook contains recommendations for establishing a minimal set of standards in several categories for resuming athletic programs, including pre-participation physicals, social distancing, equipment sanitization, personal protective equipment, acclimation phases, practice and competition tactics and illness protocols.
Read more…