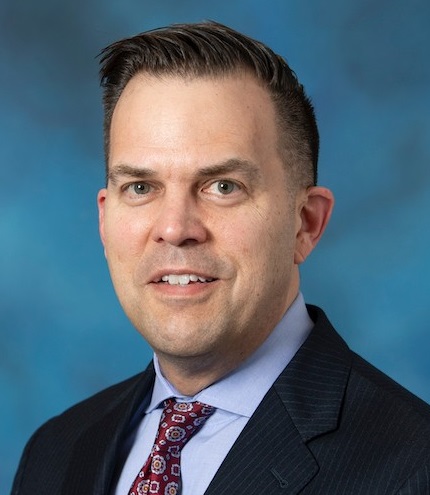 William Wagner, PhD, Director of the McGowan Institute for Regenerative Medicine and Distinguished Professor of Surgery, Bioengineering and Chemical Engineering at the University of Pittsburgh, recently participated in the University of Pittsburgh's TEDx 2021.  Dr. Wagner highlighted the history of the McGowan Institute and also several current research efforts underway during his presentation.
The McGowan Institute was named after William McGowan, the head of MCI, a competing local and long distant phone service for AT&T.  It was through the Starzl Transplantation Institute that Mr. McGowan became familiar with the University of Pittsburgh Medical Center when in 1986 he needed a heart transplant.  While convalescing, Mr. McGowan engaged his restless, entrepreneurial mind with all he could learn about medical research. Ever the visionary, Mr. McGowan believed that artificial organs could alleviate the shortage of donor organs and perhaps provide permanent alternatives to transplantation. In 1990, William and Sue Gin McGowan donated $1 million to fund a like-minded center. The McGowan Center for Artificial Organ Development was established in 1992, shortly after Mr. McGowan's death.
As science has evolved, so has Mr. McGowan's namesake institute. The twin revolutions in genetic and tissue engineering began to shape the idea that, ultimately, regrowing the patient's own tissues to replace those lost to disease is an achievable — and preferable — goal. When the mission of the McGowan Center expanded to include "biohybrid" organs (those that combine artificial and natural components), tissue engineering, and cellular therapies, it was renamed the McGowan Institute for Regenerative Medicine. The Institute is the single base of operations for leading scientists and clinicians at UPMC and the University of Pittsburgh working to develop new regenerative therapies.
Today, the synergy between clinicians and engineers and later the support of technology companies is what drives the research successes at the McGowan Institute.  In addition, the tight integration of clinicians and engineers with students is what moves the research forward through the next generations of scientists to come.
Dr. Wagner explained several McGowan Institute technologies developed and/or in the pipeline for development:
Read more…